Do you ever take screenshots so that you can record an image directly from your screen and use it later? Imagine just how useful it would be to be able to do the same – just with a video instead of an image?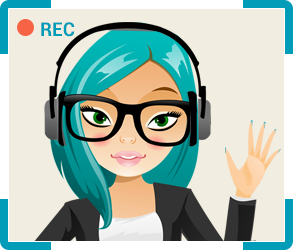 Most people don't realize the full potential of screen capture until they try it out for the first time. On the surface it can seem like a lot of hassle, but once you start to use it to record Skype calls, save online video streams, and capture other videos – you'll probably look at it in a different light.
Add to that the fact that with Movavi Screen Capture Studio for Mac you'll be able to grab video directly from your Mac's screen without any fuss whatsoever, and its appeal will increase even further.
Intuitively Record and Edit Videos
Contrary to what you may expect from a screen recorder for Mac, Movavi Screen Capture Studio for Mac is so intuitive that it can be used by anyone – even an absolute beginner. Right from the very first time you launch the software, you'll be able to locate the features that you need and begin recording your video quickly.
The user interface of Movavi Screen Capture Studio for Mac lays out everything in a way that makes it accessible, and the only thing you need to do to start recording is set the capture frame and click the 'REC' button to get going. With a few more clicks you could also set the frame rate, select the audio source, and even get the software to highlight the mouse cursor and display keys that are pressed on-screen so they can be recorded.
When the recording is done, you'll find that editing videos using Movavi Screen Capture Studio for Mac is just as straightforward. Odds are you'll start by cutting and combining video segments and enhancing the video quality, but you can also do much more – such as adding background music, stylish animated transitions, and so on.
While initially you may be content to just grab video footage to record Skype calls, online video streams and other miscellaneous purposes – having the capability to edit your videos and turn them into professional-looking productions will certainly come in handy at some point or other. Give it a try if you want to see for yourself just how quickly and effectively you'll be able to grab video directly from your Mac's screen.