The Safe Mode, formerly known as the "fail-safe mode" is a Windows boot configuration that allows us to run the operating system with the elementary drivers and with the standard Microsoft configuration, avoiding loading third-party drivers and programs. Thanks to this mode, if something is causing problems on our computer (for example, a program executed at Windows startup), we can uninstall it and recover the correct functioning of the computer without having to format.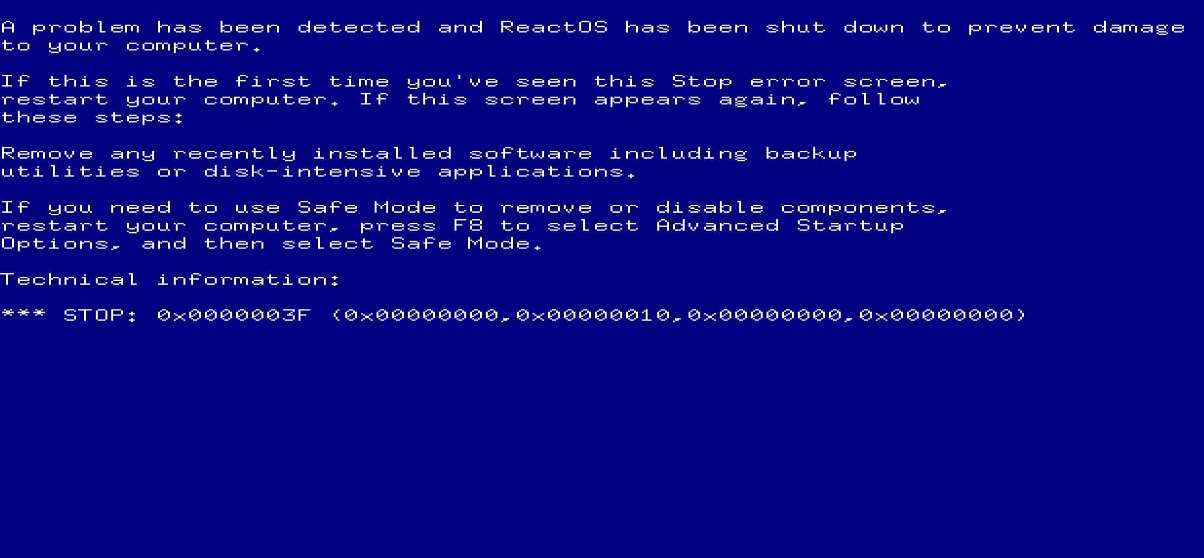 What is Windows 10 Safe Mode
Windows 10 Safe Mode, a method with which you can start Windows without loading any driver or application. This makes it an ideal option to turn when you are experiencing problems that prevent you from running Windows normally, and it gives you a safe point from which to try to repair them.
Let's start by explaining in a few words and in the simplest way possible what exactly the Windows safe mode is. Then we will tell you what you can do with it, and we will end by reminding you how you can start it in Windows 10. Before finishing, we will remember one of its limitations, that you cannot reset Windows to leave it as newly installed, and we will tell you what your alternative is.
What exactly is safe mode
When you start your computer in a conventional way, Windows launches all the programs configured to run on startup. This includes the services of Windows itself, and a large number of drivers for your computer hardware. Sometimes, some of these programs or drivers may cause an error that hinders the startup, and some malware may be loaded that will not allow you to erase it correctly.
Instead, Windows safe mode starts only the components strictly necessary to function. Only use generic video drivers, so it is seen in low resolution and the rest of your hardware drivers do not even load them. Nor does it start any third-party application, not even those configured to start next to the computer, and only run the essential Windows services.
This safe mode of Windows is designed for when everything goes wrong and you cannot access Windows normally, both for some error that blocks it and for blue screens. If you have any malware or drive that cause conflicts, the safe mode will help repair them because you don't run them. Therefore, it is a good starting point when trying to solve the problems that you may be have.
What can you do in safe mode
When you start Windows in Safe Mode, you will be able to perform most maintenance and troubleshooting with Windows. Here are some of the tasks you will be able to perform:
Scan for malware
Although Windows Defender will not load correctly, if you have installed antivirus, you can run it to eliminate some especially elusive threats. Some viruses that are difficult or impossible to erase in the conventional way because they are running in the background and interfering with the antivirus, with the safe mode you can eliminate them.
Verify that it is a software error
If your computer has become unstable, it may be a symptom of an error in some hardware component. Therefore, if the safe mode starts correctly you can subtract possibilities from this option. Even so, it is also not 100% viable, since the problem may be giving it a component when you use it intensively, something you will not do in this way.
Uninstall Software
Obviously, in this mode you will also be able to uninstall applications, so if any of them is the one that is causing the failures in the normal startup you can remove it from here.
Update hardware drivers
If the problem when starting Windows normally is being caused by a driver, starting the safe mode with Internet connection, you can install updates from the manufacturer's pages, since as the driver does not load, does not prevent the operation.
Restore the system to an earlier point
If your computer worked well and started having problems recently, it is possible that some recent change may have made it unstable. Therefore, in safe mode you can restore the system to a point that you have previously saved. You can also do this from fully executed Windows, but if your errors interfere in the process this is another solution.
How to start safe mode
Let's start with the first part, to start Windows in safe mode. To do this, press the Shutdown button either within Windows or on the login screen, and when the shutdown options exit click on the Restart option while holding down the Shift key on your keyboard.
You will access the advanced Windows startup. In it, first click on the Troubleshoot option that will appear on the first screen that you reach. Since you're supposed to go into safe mode, it's because something's failing, it is here where you will bring in the way of entering.
From here Windows suggests you to reset your computer and other functions that may vary from one version to Windows. The one that interests us to open the safe mode is the last one: click on Advanced Options.
Next you must click on Startup Settings. In some versions of Windows this section does not appear directly in the first window, but you must first click on the option See more recovery options that appears below on the screen so that it appears on the following page.
You will arrive at a screen where you will be informed of all the options in which you can choose after restarting the system, including Safe Mode with or without network functions. Press the Restart button to proceed.
You will then be shown a menu where you can now choose to start Windows in safe mode.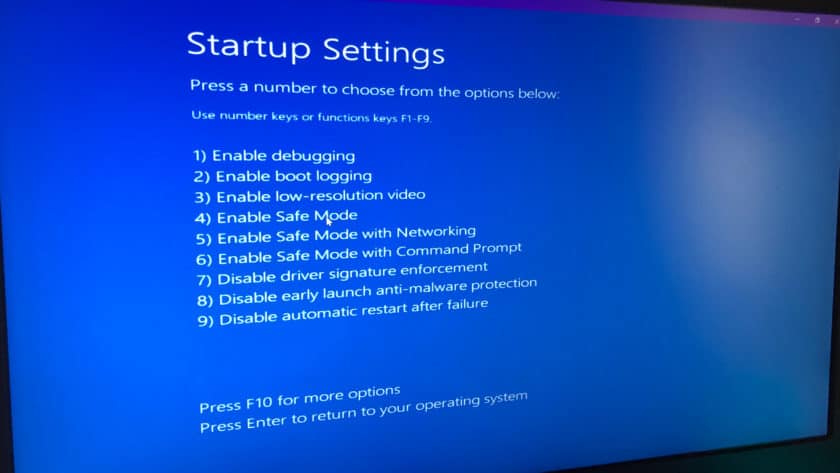 It is also possible that the screen will show you in other format. In this case, all you have to do is press the corresponding number keys on your PC at startup in safe mode. This may be with network functions, only with a command prompt or normal safe mode and without connection.
You will not be able to reset the computer
However, being able to use only what is strictly necessary also limits the safe mode a bit, and there are some operations that you cannot carry out and that would not go wrong. For example, you will not be able to reset your computer from here. The option will load from the configuration, but when executed it will tell you that it is not possible to do so.
To do this you will have to resort the Windows 10 advanced startup. You don't have to worry if you have errors when starting Windows, since this mode can be launched directly from the lock screen. Simply hold down the uppercase key while pressing the Restart option, and do not release it until the computer loads with this mode.