The Intel bracelet, it is a product developed by the firm Opening Ceremony in which luxury and technology meet. The bracelet responds by the name of MICA, My Intelligent Communication Accessory.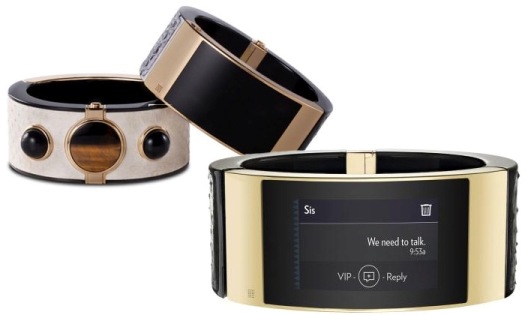 Many details were allowed to count, something that is solved today with details of marketing, and most importantly, price. Overlooking Christmas season – December – MICA cost US $495.
Interesting to know the relationship with operators of the invention is that the price is included in an account with AT & T for two years – no additional expense to achieve this. That said, you will not need a smartphone to connect to Google, Facebook, or Yelp.
There are a lot of technologies in it, but the balance falls on the side of the snakeskin, gems, or 18K gold. The screen is slightly curved and is made from sapphire crystal.
As much as the included technology to depreciate, the remaining elements remain the high price almost always, to actually be a luxury item.
In price it is clearly above many wrist watches devices and clocks, pointing closer to fall below $200, and products like Apple Watch, which will be priced at $350.
MICA is not a quantifier
On autonomy, Intel promises that MICA is capable of being alive for two days. Yes, here don't have a quantifier element of its activity; rather it is responsible to send us important notifications.
With no keyboard or voice recognition, how to answer messages is complicated, or at least too predefined, with 50 statements prepared for the occasion. All are changeable from a web interface.
Intel MICA is put on sale in December in Barnes New York and Opening Ceremony stores for the aforementioned 495.
Same price for two versions of MICA. A snakeskin employed in white, with a South Africa tiger eye gem in the center and obsidian from Russia. The second design also employs snakeskin, but in black color. The pearls are from China and lapis lazuli from Madagascar.