After four generations of models, Sony Xperia Z3 arrive, mobile has grown slightly in size and weight, but also in screen size, processor speed, RAM, and above all on camera specifications.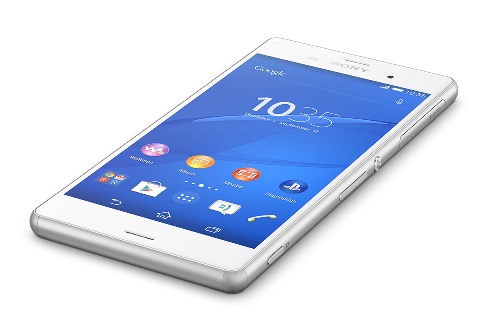 This terminal can compete well with the Samsung Galaxy S5, LG G3, or HTC One (M8). We start talking about its design; the brand has finally taken a step forward in terms of design that respect. The company abandoned the straight edges that shaped the rest of the Xperia family and presents the OmniBalance design with slightly rounded curved edges that help, and much to the terminal mounting, being made of aluminum.
As for the display, the display has dimensions of 6.4 x 11.4 inches and grows to the 5.2 inches, rather than presenting a good density of pixels per inch (428 dpi). The resolution is still not 2K, opting for a more than sufficient FullHD – 1920 x 1080 pixels. Besides the brand says that this model Z3, has a 20% brighter on its screen than the previous version.
Inside the Xperia Z3 find the now famous processor Qualcomm Snapdragon 801 to 2.5 GHz. This processor is the same as riding other high-end phones like the Samsung Galaxy S5, OnePlus One, or LG G3. It has 3GB RAM and Adreno 330 GPU. These components are accompanied by a storage space of 16 GB, expandable to 128 GB with MicroSD cards.
The camera, star of Sony Xperia Z3, incorporates 20.7 megapixel Sony Exmor RS sensor, the same that mounts the Xperia Z2 except for the exception that now occupies less space, enabling its incorporation into smaller devices. Presents enhancements in the form of new technologies, the brand itself has called Cyber-shot and Handycam. What it get is getting sharper when using the camera zoom and generate higher quality video images.
The sensor of the main chamber of the Sony Xperia Z3 is the ability to reach ISO 12800 sensitivity. With IP65 certified and IP68 waterproofing, you can get attractive underwater shots. This feature allows Sony Xperia Z3 dive up to 1.5 meters in search of the best shot.
This real beast of Sony, costs 699 euros, that if only for the camera, the better, as it will make many digital cameras, almost professional pictures.