Acer is releases and presents the first curved, ultra widescreen and QHD resolution monitor including NVIDIA G-Sync technology, it is the Acer XR341CKA.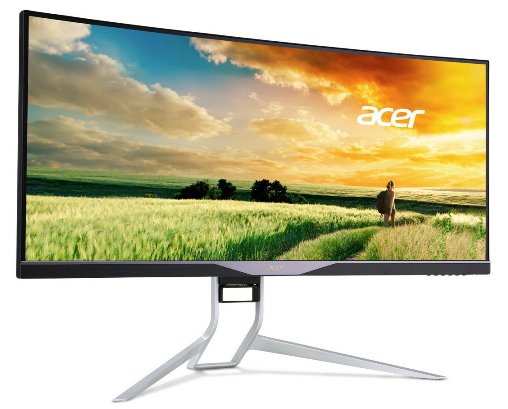 Acer has decided to step in front of what the competition offers and presents a monitor with an IPS panel with aspect ratio 21:9 and 34 inch, it is designed to make the most of a better immersive gaming experience. For those who do not know, the NVIDIA G-Sync technology minimizes the flicker effect.
NVIDIA G-Sync is not the only technology to promote smooth gaming experience; AMD has its own alternative which also does not require having to use a GPU for a particular vendor. That is, AMD technology could be used with NVIDIA graphics but these not with AMD graphics cards.
Putting aside the struggle to be between technologies, the fact is that the words of Jeff Fisher of Acer are true. Most users choose NVIDIA for reasons of enhanced gaming performance. So if you have a PC and a compatible GPU monitor you know what it will be a great option.
As we also have important features including DisplayPort and HDMI connections, USB 3.0 hub with quick connector for charging smartphones and other devices, and the ability to tilt from -5° to 35 ° and vertical adjustment up to 130mm.
Price and Availability
Acer XR341CKA is available from July from 1,199 euro. It is true that a high price but seeing prices which move other options it's not bad.