If by chance you are one of those who have or keep an old stereo those when you were younger, and now adult see that you have not waste this to free up space and maybe buy a new sound system more according to the time, which would cost undoubtedly your money.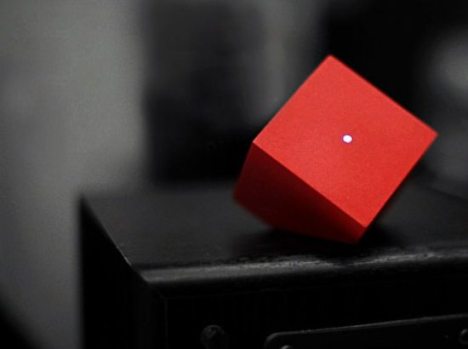 Well, if it still preserves takes this recommendation, you can still use it, and not necessarily with discs or cassettes or CDs, if not with your phone in which without doubt you have your favorite music.
Paul Cocksedge, is a designer, that is who is credited with the idea and creation of Vamp, an interesting device that can be connected to a speaker in order to have a sound system with Bluetooth. But that was the first famous model of Cocksedge, that after being a successful project that received the support of hundreds, by the contributors of a crowdfunding, now Cocksedge returns with new models.
It has called The Vamp Stereo, because as its name suggests, it now features stereo sound, plus connectivity with Bluetooth 4.0, an amplifier and a rechargeable battery that provides up to about 10 hours, which is capable of powering two speakers, while, with stereo sound. The basis of the new Vamp has a magnetic disk, with which you can place up on the sides of the speaker.
But aside, there is also the Vamp Speaker, which works as another speaker but that integrates the device Bluetooth. Its manufacture consists of the wood of sustainable cultivation for the development of the housing and electrical components were obtained from the use of electrical components (recycled) from other devices. The Vamp Speaker allows connecting to two other speakers, like the stereo version, so you can have a three-channel audio system.
Paul Cocksedge says that last year received more than 10,000 speakers for its artistic facilities as a way to support a campaign for waste reduction.
With the successful campaign of the new Vamp, which is still in Kickstarter funding, are expected to deliver the pre-orders of Vamp, according to its schedule, is for the month of May of the following year, 2017. What price consists of these, in the exposed prices put the Vamp Stereo at a cost of 39 pounds, while Vamp Speaker at a cost of 69 pounds.