One of the quantifiers made more noise devices in the market by its design and simplicity, it is certainly Misfit Shine. It has been with us since the summer of last year, and will receive a major renovation, maintaining the philosophy of wearable that goes unnoticed, but always there collecting information.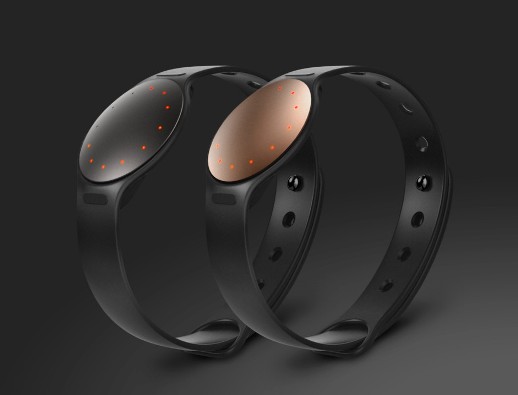 Have not eaten much the coconut with the name, the new model is called Misfit Shine 2, and primarily dares with two fields of action: monitor sleep and activity log. In addition to update design, it's take advantage to put new sensors and improved on the touch surface, which is the way we interact with it.
In appearance, the most striking of the aluminum disc is now available in black and "Golden Rose", so fashionable in the mobile world.
It is slightly larger in diameter than the previous model, but significantly thinner – 3.3 millimeters – in it there is space for twelve LED indicators are reported in different colors, a pair of three-axis accelerometer, and a new vibration motor.
It is also important to add that Shine 2 is water resistant – 50m – to put it in all kinds of activities. The small quantifier boasts a more than six months without charges life, because it takes a replaceable battery.
It wouldn't make too much sense be wrong with mobile devices; in fact its operation is performed in a high percent in them, thanks to an application, which is available on both iOS and Android. The way to communicate with them is through Bluetooth 4.1.
How much will cost Misfit Shine 2? In the United States will ask for 100 dollars for it, available from November 1. The model of last year will remain on sale, but dropped it to $70.