Microsoft Edge has been making waves as of late, and not because it's another "lame" Microsoft browser ecosystem that's behind the times. Instead, the browser is undergoing a brand new facelift, endearing it to a lot of fans and previous skeptics alike.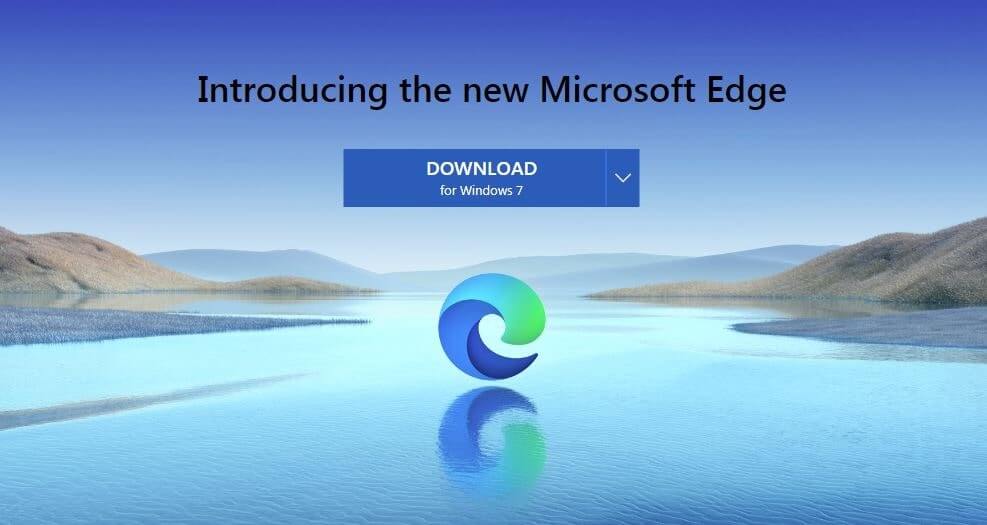 In fact, the Edge browser has officially surpassed Mozilla's Firefox in users. It's now the second most popular browser after Chrome.
A while ago, Microsoft made a landmark announcement, stating that they're busy switching to the chromium rendering engine. It came as a surprise to many. But this decision makes sense from a business standpoint, considering the popularity of the chromium platform.
The new chromium-based browser has a brand new look and feel. And thanks to the new features that Microsoft is rolling out — a lot more functionality. While it won't be giving Chrome proponents or parent company Google any sleepless nights anytime soon, the browser is still making a lot of headway.
Edge might not be the best mainstream browser out there just yet. But it's heading in that direction. Considering that Edge is the successor of a widely disliked Internet Explorer, it says a lot.
Let's look at all the tweaks and features that are in the works for the new chromium-based Edge browser. Note that most of these features have been announced but aren't available yet.
Tracking Protection and Password Monitoring
Privacy and digital security are hot topics amongst the online community right now, and for a good reason. Microsoft's answer is a few added security features that, unlike the rest on this list, are not only "nice to have's." They're an essential step in the right direction.
The first is an opt-in service called Password Monitor. It automatically hashes any passwords entered into a field. The feature then checks the hash against a database on a cloud service that indexes known password breaches. If the hashed password matches any known leaked passwords, then an alert pops up.
As for the Tracker Protection feature, it looks a lot like what Firefox already has. Users can choose the level of tracker blocking they prefer, including basic, balanced, or strict modes. Then they can also see which trackers software has blocked and set exceptions. The company doesn't provide any information on how it defines "harmful" trackers, though.
The tracker feature is a definite improvement. But it still doesn't provide the same level of protection that a VPN does. A VPN service like NordVPN hides your IP address, making sure trackers can't trail it to track your online activities. If you care about your privacy, then the basic protections a browser offers is not enough.
Netflix in 4K on Windows 10
It's a niche addition, but it probably cost Microsoft a pretty penny. Netflix announced that Edge would be the only browser that supports 4K streaming on Windows 10.
Bad luck for everyone else, but any Edge users who have been wanting this feature should be happy.
Vertical Tabs
It's such a small and simple change, but it makes a big difference. With vertical tabs, users have the choice to view their tabs on the left-hand side of the screen instead of at the top. There's no limit to the number of tabs that they can open in the sidebar. It's also possible to drag and rearrange tabs, individually or in groups.
Tab Collections
One of the most convenient new features that are coming to Edge is tab collections. It allows people to manage a bunch of websites they want to open at the same time and group them.
Users can save these into collection folders that are available on the home screen. For instance, if a person is working on many projects at a time, they can save the websites associated with each. It cuts the need to have many tabs open at all times.
Smart Copy
Microsoft hasn't revealed a whole lot about the smart-copy feature yet, except to say that it's box-bound and not text-bound. It relates to tables and preserves the HTML formatting on a website when someone pastes the table over into a document.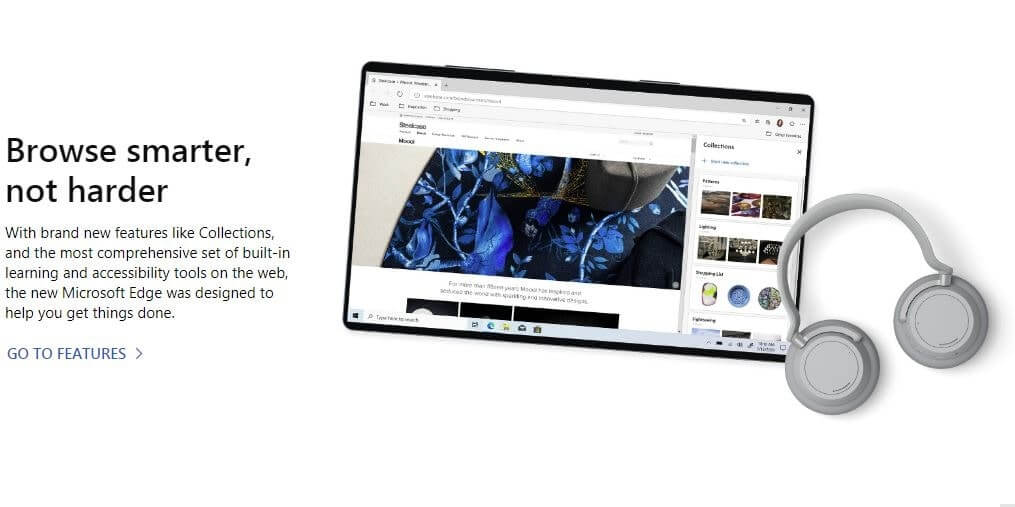 The smart copy won't be useful for everyone. But it will come in handy for anyone who has had to copy and paste table contents separately.
Summary
There's a whole bunch of new and exciting features coming to the updated chromium version of Edge. Microsoft's browser has already been bumped up to the second-most popular browser amongst users. And it looks like Microsoft is planning to make sure it stays that way.