The use of ARM processors for MacBook has been rumored almost at the time of the launch of the original iPhone, when Apple's bid for this RISC architecture and the licenses of ARM Holdings.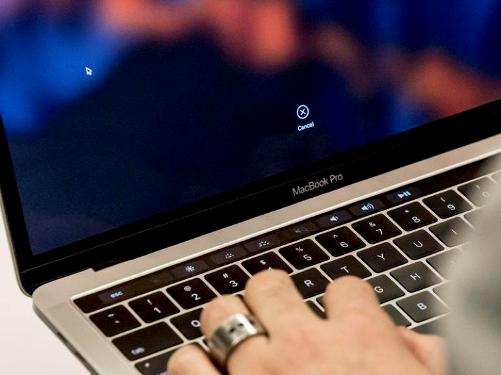 The first ARM processor used on a Mac, Apple has included in the MacBook Pro with Touch Bar. It works with the Intel processor and handles secondary tasks such as security for touch sensor identification, camera, storage of passwords and the same Touch Bar.
If you are someone who participate in the theory predicts a change of architecture on future Mac computers, of the Intel x86 to the RISC ARM supported by a hybrid system that one OS X and iOS, you're in luck because this Apple T1 lines up that way.
An interesting hybrid configuration. An Intel main processor for general tasks and a custom ARM chip for specific tasks. This specialized chip approach is not new to Apple and we have already seen it in the iPhone 7 coprocessor to support sensors, artificial intelligence and Siri processing.
Now, information from Bloomberg goes in that line and citing "internal sources" ensures that Apple is working on new ARM processors for MacBook with several objectives. The technical reasons say these chips personalized and dedicated to certain tasks allow to Apple a major integration between the hardware and the software and improved energy efficiency to increase the autonomy of the laptops.
Strategic reasons are more fundamental, because it can have a major impact on the industry in general. Although the same Bloomberg quotes that "Apple has no short-term plans to completely abandon Intel chips on the Mac", the end result of development on ARM cannot be otherwise.
Apple seeks to reduce dependence on Intel and at the time, have greater control over the cost of the components, the same thing happens with the ARM chips used in their mobile devices. Apple is the world's largest buyer of components and obviously, it is in a better position to agree on prices and guarantee delivery times.
It is unknown whether Apple going to move the mobility strategy to Mac, but the future can be written and therefore the alleged change of architecture of x86 to ARM and a fusion of OS X and iOS.