The computer giant Apple did not want to fall behind and entered the battle of the online music applications with the launch this week of its new service: Apple Music.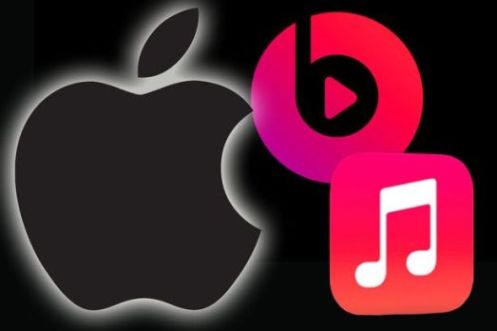 This tool will be available for users of iPhones and iPads as of June 30 in 100 countries, but it is scheduled to launch soon a version compatible with Android. This new service "will change forever the way we experience music", said Apple chief executive Tim Cook.
The commitment to enter this market is not alone. The apple company announced that Apple Music will be accompanied by 'Beats One', 24 hours online radio; and 'Connect', a platform where artists, some exclusive, can share photos, videos, lyrics and new songs with his followers.
However, consolidation will not be easy. The front will have countless contenders who have spent several years in the market. At the top are the Swedish 'Spotify' and the French 'Deezer' which popularized the 'streaming'.
With over 75 million users, 20 million of whom are paying subscribers, Spotify has generated 3,000 million for the music industry in royalties, according to its latest report. One of the main advantages of this service, which has 30 million songs, is the ability to sync songs to other devices and the PC.
For Deezer, popular in Colombia for being the service offered by Tigo, part has 35 million songs in its directory and provides playlists recommended based on the tastes of the user from the songs you hear, in addition to a list concerts on video.
Many of these services as Apple Music have similar basic features such as the creation of playlists; listen to songs synchronized connection and the possibility to share content through social networks.
The cost will not be a determining factor; Apple announced that the new service will cost $9.99, similar to its competitor's rate.
Pandora
This service operates on the concept of a radio station. Users can choose favorite songs and artists tool will offer similar songs. You can create multiple stations with different musical genres or choose from a wide range of custom stations.
Google Music
With 30 million songs to its users, the service of google streaming is one of the most popular. One of its distinguishing features is that it lets you upload the songs themselves as 'covers', in addition to incorporating the songs from your device, but they are available. It has free version.
Rdio
Pricewise, Rdio offers the largest facilities with a subscription that is close to the $10 billion that includes audio in high quality 320 kbps, free trade, and advances to the next song without limits. It offers 35 million songs to choose from and runs on node 'offline'. It is compatible on iOS and Android devices.