Apple has upgraded its 9.7-inch iPad tablet, which abandons its surname Air, changes processor and its priced lower than its predecessor, which received no improvements since 2014.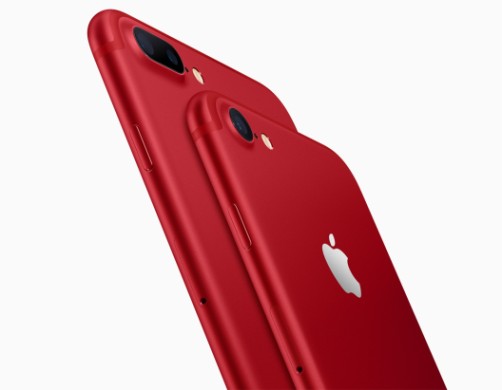 Thus, the new iPad, which replaces the iPad Air, will feature a 9.7-inch retina display, A9 chip, Touch ID fingerprint sensor and configuration both with wifi connectivity as LTE 32 and 128-gigabyte, informed the U.S. technology company in a statement.
The device, which can be booked from next Friday, will start from a price of 399 euro in its Wi-Fi version and 559 euro in its LTE version, lower than its predecessor.
Although Apple has not updated its superior range of tablets, iPad Pro, it has announced that it doubles the capacity of the mini iPad models without varying its price: 479 euro for the 128GB model with WiFi and 629 euro for the 128 GB model with WiFi + 'cellular'..
The most powerful tablet in its range
This new iPad features with Retina display more than 3.1 million pixels for images and videos to be seen in high quality, and a thin but tough aluminum Unibody case that weighs less than 500 grams for portability and durability.
The A9 chip designed by Apple, with the 64-bit architecture of a computer offers, as the company explains in a statement, high processing speed and graphics performance for applications and games with the same autonomy for all day that the iPad users are accustomed.
The front and rear cameras offer good performance in low light conditions and HD video recording. Ultra-fast wireless technology allows iPad to connect easily and quickly, and support for LTE mobile data bands around the world helps customers stay connected while traveling. On the other hand, the Apple SIM card facilitates connection to wireless data plans.
Touch ID will allow iPad users an easy way to unlock the terminal, protect personal information stored in apps and authorize purchases from the App Store, iTunes Store and iBooks Store. With Apple Pay on the iPad, you can also pay for physical goods and services within the apps or on a website through Safari.
The new iPad will come with the operating system iOS 10, which includes ways to communicate via Messages, new ways to use Siri with the most popular apps, a redesign of Maps, Photos, Apple Music and News, and the new application Home, Which allows the user to configure, manage and control their house easily and safely from one place.
The iPad will be available for order from Friday, March 24, in the online store and from next week will begin to be delivered to customers. The tablet will hit Apple Store and will be distributed through certain operators and Apple Authorized Reseller in more than 20 countries and territories.
The iPad will be available in silver, gold and space gray color.
Clips, the new video 'app'
Apple also introduced Clips, a new 'app' with which any user can create multiclip videos on the iPhone or iPad without timelines, tracks or complicated editing tools.
Just keep your finger on a single button to take pictures and record live videos, and can also be added from the Photo Library. Then add artistic filters, sandwiches, figures or emoji icons. Users can also add posters to full screen with animated backgrounds and customizable text. Clips includes dozens of music soundtracks to choose from, and automatically adjust to the length of a video.
Videos made with Clips can be shared directly on popular social networks and video websites such as Instagram, Facebook, YouTube, Vimeo and more. The application will be free and will be available in early April.
A new iPhone color for solidarity purposes
The Cupertino technology will also launch next Friday a red edition of their iPhone 7 and iPhone 7 Plus phone (with 128 and 256 gigabytes of storage), which is part of its collaboration with the global fund to fight against AIDS.
Among the innovations announced by the US company is also a version with more capacity of the iPhone SE – 4 inch – that goes to 32 and 128 gigabytes of storage.