Our daily routine, since we get up in the morning until we fall down sleep in the night, always, at some point there is a screen in front of us, something that has become so common in our lives.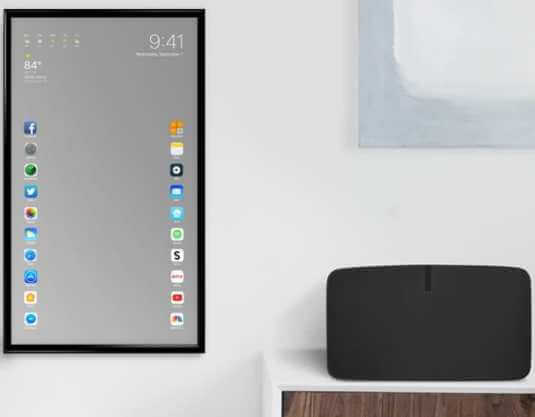 From the TV to our watches, we are now able to interact with it, with just a simple touch. Now what follows is all we see to ourselves every morning, it was not long mirrors that began to be the possible new trend in touchscreens.
Of the Apple hand, already there have been seen the first glances of what might be the following big innovation of the company. Previously we have seen companies interested in creating a future based on "Smart Glasses". But now Apple has wanted to publicize their "probable" model of what could be the first Smart Mirror to hit the market.
A mirror with touchscreen display with iOS 10 operating system. In this video, Rafael Dymek, shows us what may turn out to be the intelligent mirror of the company, and is almost like watching an iPhone or iPad of incredible proportion. It shows us how with a simple touch on the screen is enough to activate this interface with icons and widgets that can be included on the screen and set the hour, date and time.
From seeing us in a mirror, we can now read the news online, listen to music and watch videos on YouTube. The last thing can be seen even like something funny, it's like having a television of so many inches. The interface of the screen after 45 seconds of inactivity going to sleep mode, leaving this for what it is, a mirror.
Applications such as for example: YouTube, Netflix, Uber, Twitter, Facebook and Messenger, are those that can be used in the Smart Mirror, but all this, the lack of details are missing to see how serious can get to be this project or how far can get, the question is whether a real project in development or just an idea of ​​something that one day can become, there is no confirmation.