A company that started manufacturing high quality woofers, and that gradually would expand the field of gadgets, and other areas in the market, the question is that Pyle is the companies that are still living in areas of the market that have gradually lost momentum.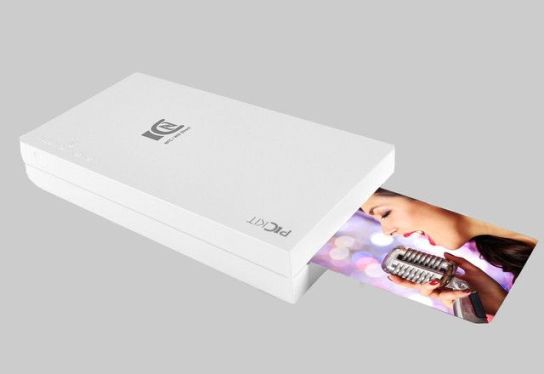 The photographic prints is not that are disappearing, but in a time when almost anyone can take a picture at a resolution of up to 4K, and preserve digital copy, well, precisely for that to take advantage, it will work out quite cheap in the long run.
But old habits are not forgotten, like the retro memories, and Pyle has opted for the creation of a portable photo printer. A small printer, dimensions 6.2 x 3.2 x 1 inch and comparable in size to the Samsung Galaxy S6 or iPhone 6 also its weight is about 1.01 pounds, which also makes it a very light printer.
Its lithium battery is 620 mA, connect it via wireless with your phone, of which it will be that command to print your photos. From the phone the only thing that you are going to need there will be the application "PICkit", which you can find for iOS and Android, also from this app you will have several options for editing photos and clippings, using filters, templates and frames. Formats read by the printer are JPEG and PNG.
The prints are handled through a single system to ensure that you do not have to refill ink cartridges, so you only have to change a single cartridge, which gives you the opportunity to print 10 photos for each one of these, and the photos will be printed at a resolution of 291 dpi. Therefore the marketing of these cartridges, these will be sold in packages of two cartridges for the price from $20.99. The Portable Instant Photo Printer is already currently on sale by Amazon at the price of $109.99.
With a set of 10 photos per cartridge and considering that the price comes with two cartridges, equivalent to 20 photos to print and also in the interior of this already has all the necessary materials for prints, this can become a significant option to buy and, perhaps, a profitable for those who make inroads into the world of photography.