This July 29 billion devices worldwide are automatically upgraded to Windows 10, the expected new operating system of Microsoft. And it seems that it will do so on, because the new software requires its home users accept as binding the automatic updates.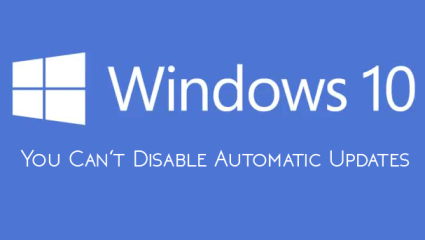 Turn on automatic updates will be binding on the new version of Windows. In the past, users could choose whether they wanted the system was downloading them automatically or preferred to deal themselves with the process. It seems that now they will not have that choice, as confirmed to the website specializing in technology a representative of the firm, which has indicated that this condition is part of the terms of service.
"The terms of the license require Windows 10 to turn on automatic updates. It's a way to keep our customers secure and guarantee the best service", reads a statement from the company. In the version for offices and businesses, however, users can still disable these updates, in order that their IT departments have greater control over them.
Constant updating is one of the pillars on which the philosophy of Windows 10 is based. While keeping the software is one of the usual recommendations of security experts to reduce the risk of any cyber attack or security breach, force users to do so will also serve to the Redmond company to save a few expenses, which has so far generated will provide support and service to all outdated versions of their operating systems still operating on the planet.
Also for that reason, Microsoft has decided that, for the first time in the history of Windows, all updates to 10 during the first four years are free. On the other hand, the company always has made it clear that they wants the crowd sourcing is protagonist of this new operating system, delegating what traditionally were engineers and employees of the companies to be more numerous groups of people, to communities.