Ricky Ma, a graphic designer, 42-year-old, fulfilled his childhood dream to work for a year and a half in a robot. What is the detail? The robot is based on a famous Hollywood star.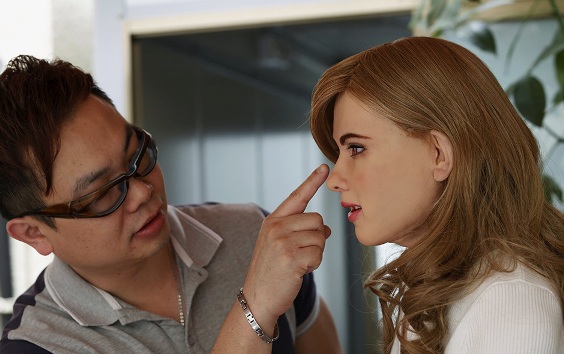 According to Reuters, Ma does not want to confirm the identity of his inspiration, but the images show that is clearly based on the appearance of Scarlett Johansson.
The man spent more than $50,000 in the prototype, called "Mark 1". The work also required the designer to learn about a number of skills not previously handled such as scheduling and electromechanical. The 70% of the robot's body was built through 3D printing and a silicone layer acts as its skin.
The robot is not autonomous, it is mounted on a base, but it has control of its limbs: it can move its legs, arms and fingers. In addition, it can respond to certain commands. For example, if Ma tells the robot that it is beautiful, responds with a wink of an eye, a smile and the words "thank you".
"During this process, many people said things like 'are you stupid?' This takes much money. 'Do you know how to do it?' It is really difficult" he told to Reuters, commenting that the development process was a pretty lonely, not knowing to anyone in Hong Kong to work in robotics as a hobby.
Now, after completing the development process, the goal of Ma is to buy an investor prototype and deliver capital to build new versions, in addition to writing a book to detail his experience.