Can a single box solve the problems that we have in house with the coverage of our WiFi connection or network configuration? Eero says yes.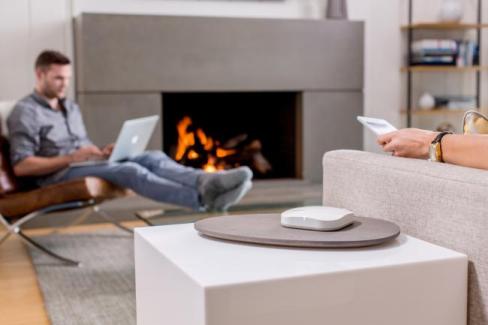 This small router looking to replace our current model with the promise that the initial configuration will be as simple as opening an application on our smartphone, which will be connected via Bluetooth with the Eero router. But the best would come later, when we add more routers at home to improve coverage or getting implement more complex configurations as could be given temporary access to guests who have at home.
Advanced Bandwidth Management
Eero is a AC dual band wireless router, dual-core processor at 1GHz, 512MB RAM and 1GB of internal memory. Its ports are USB 2.0 and two Gigabit.
Its main attraction is to be found in the software. In addition to configuration and management of wireless network that promises to be very intuitive and can be done from an app for iOS or Android, Eero will tell us the best position to place a second (or more) router at home and improve coverage. That extra Eero will be automatically configured with only switch on, creating an extension of the home WiFi network without having to intervene.
Also found in the software functions to optimize the bandwidth or to allow temporary access to guests. Both are outstanding because there are less current solutions that offer it.
Eero router can be purchased for $300 a pack of three, or $125 per unit.