When we use clothes to connect to the internet, we buy cars without driver that talk to each other to prevent accidents and we use smart trash bins warn us when these are full, we will need a much better internet connection.
So the global race to develop 5G, the fifth generation of mobile connection, is already underway and companies that have already deployed these networks in developed countries are excited because this time we will do everything different.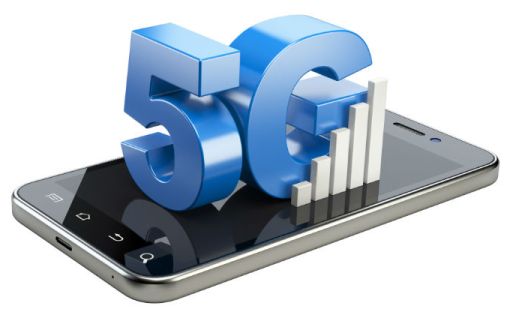 5G connection will allow the world of intelligent and interconnected cities, surgeries with robots remotely and immersion in internet of things (IoT), i.e., the digital interconnection of all our everyday objects.
Guo Ping, Huawei, said that by 2025 there will be over 100,000 million connections between people and devices and device-to-device and hence connectivity between 7.000 billion people on earth only represent 10% of its total. In turn, for experts from Alcatel, connectivity is an important pillar as the increased levels of connectivity brings with it a growing demand for mobile devices. So it is critical to Alcatel's continued investment in the creation of more powerful technological tools and mobile solutions to contribute to the connectivity gap that currently exists in Latin America.
Hans Vestberg, President and CEO of Ericsson, said: "ICT can support the transformation of virtually all sectors of society and all industries. 5G further accelerate opportunities to advance in areas such as health, education, energy services, agriculture and into new industry applications".
Download videos
According to estimates of companies that deployed networks, in 2020 with 5G technology a user can download a video, with their data plan in less than a minute. 5G networks will offer connection speeds ten times faster than today offers 4G: 10 Gbps.




Smart Appliances
Fifth-generation networks, the refrigerator will send a notification to your phone to warn that the ice is melting. Perhaps, the machine will tell you that does not have space for more pieces, or just both work without you in the house. The 5G is the key to the internet of things.
Cars without driver
Automatic cars have already made tours in the United States. In fact, in the first months of 2016 they have staged accidents. However, in 2020 thanks to the connection of fifth generation, cargo cars can move without a human will deliver orders and to complete, will deliver accurate data of its trips.
Much safer cities
A light illuminates the passage in any street, a text message alert that the car battery is low or work from Bogota for a virtual office in Chicago or Shanghai at the same time are achievable dreams in 2020 with a fifth generation connection.
Virtual reality
Still it has not advanced much as virtual reality, but augmented reality can reach many more people because it is thought of as a constant complement of daily life and not something that transports you to an artificial dimension in a moment of escapism, a world that by now revolves around video games and video clips of 360 degree.