With so many new phone systems tailored for businesses and their requirements, it is legitimate to wonder whether VoIP is still a good option or not. Voice over Internet Protocol or VoIP is still being used by the majority of businesses and for some good reasons.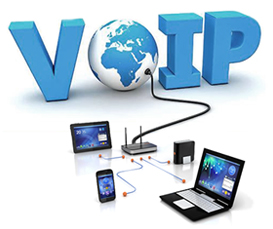 Small Business Compatibility
If you have 50 employees or less, you should know that the VoIP software would be excellent in that case. You need an Internet connection to have the data sent over in digitized form – no need to plug into an actual phone. This kind of technology has been constantly improving. The sound quality definitely followed. In addition, the cloud makes it even more suitable to small businesses. Thus, it can be said that a small business VoIP system is ideal for startups, although it is being employed by the vast majority of all-size companies.
Multimedia Data
IP communications seem to respond well to the needs of small size organizations. One of the huge benefits of such systems is that the users can send so much more than voice data. It makes it possible to transmit multimedia data and this is a great way to enhance communication, clarity and collaboration. It is highly efficient and allows the clients, partners or remote employees to have a better understanding of tasks and projects.
No special installations or equipment
To have a VoIP system run, there is no need to have anything, like wiring or equipment, installed in your offices. It is a cloud based solution and it works entirely on the web. This also means the costs are reduced. There is no need to make these additional purchases and on top of that to pay someone to install the equipment. You won't even need the help of IT staff with the software. Simply activate your business tailored system using your broadband connection.
All should work well if some research is done before hand, as to understand what exactly these systems are about and how they're supposed to be used.
Perfect adaptability
As mentioned in the paragraph above, cloud based VoIP systems ensure proper and reliable communication without the hassle of having to buy and install special equipment. This means not only reduced costs, but also ensures that the solution can adapt to any kind of office or business. Therefore, if you are the owner of a small startup and have a very limited operational space or, on the contrary, you are managing various locations, there is no need to worry. The VoIP solution will adapt to any configuration, since it does not depend on such material aspects. It is entirely digital and as long as you have devices connected to the Internet you can use it freely.
The limits
Not all businesses rely on VoIP – because there are certain limitations to it. This solution will make sense for you if your network quality is compatible. Also, it is largely determined by its requirements. You must make sure you have enough bandwidth for uploads. Will there be a great amount of calls expected at the same time? Then this aspect is surely essential. In addition, the network must be able to support the usual Internet traffic as well, besides the phone data.
VoIP is definitely a good option, but one must check whether it is 100% compatible to their business style.