The IFA 2014 is just around the corner, and manufacturers are starting to show some of the devices that will try to highlight it in a few weeks. LG is one of them, and the new proposal is the new G Pad II 10.1, ten-inch tablet and a respectable specifications, although we will not stop with the open mouth.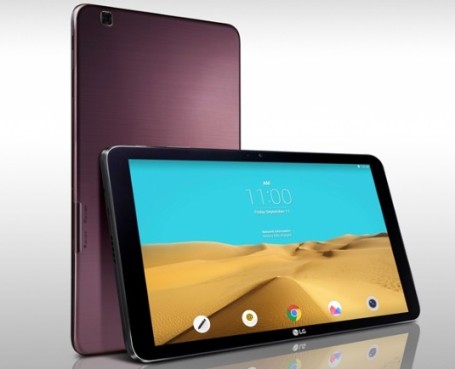 A few weeks ago LG already released a 8-inch LG G Pad II, although this was directed exclusively to the South Korean market and its Snapdragon 200 not made it stand out too. Its older sister however does have some interesting hardware specifications, and also will be available in both Asia and Europe and North America.
LG G Pad II 10.1, specifications
The LG G Pad II 10.1 will equip a 10.1 inch screen with 1920 x 1200 resolution. Inside will beat a Snapdragon 800 processor with 2 GB of RAM and 16 GB of internal storage expandable through microSD cards. The device uses the Android 5.1.1 Lollipop operating system, and will be powered by a powerful battery of 7400 mAh.
The new proposal for the Koreans will include a little striking two and five megapixels front and rear camera and also noted for its finish, which will be topped in shades of purple and 'Shiny Bronze'. What it will have are some extras as a mode of reading that will lower the blue lights and a multi-window screen.
The tablet will have two models with WiFi and LTE connectivity, and we will offer storage plus to come with pre-installed Microsoft application OneDrive and 100 GB of free internal storage in the cloud.
Price and Availability
The price is the big question of the new LG G Pad II 10.1, although as we have said, what we do know is that it will be available both in Asia and in Europe and North America. Therefore, to know both its price and launch dates we have to wait to see it at the IFA in Berlin next month.