LG continue with the strategy to show part of its launch prior to any important fair, so they have done for more than two years, where it has apparently worked and it seems that this will not change. We in the door CES 2016 during the first days of January and throughout this month LG has been releasing some new features that we will see further in Las Vegas: wireless portable projectors, monitors, a portable light, audio devices, a new robotic vacuum and up to update WebOS 3.0.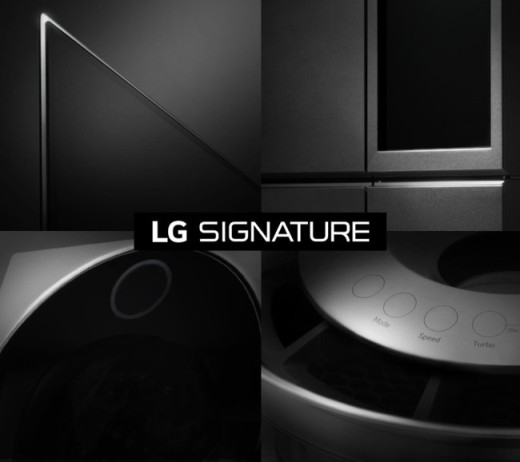 Just couple of days left for starting the CES, and this time LG has given more than an advertisement, a little hint of something no one expected, but it is an obvious move, a new brand dedicated to the manufacture of high-end devices, which has been dubbed LG Signature.
Pointing to the exclusive segment
LG wants to begin to differentiate their products, and LG Signature is the answer to a market that demands more and more, because not only is technology and innovation, consumers are demanding products with attractive design, premium materials and an aspect that stands out from what is commonly found in any place.
But why to create a brand? Simple, to give this exclusivity message, because anyone can have an LG TV, but not all will have a LG Signature TV. The strategy is clear and this advantage to experience in the design field and have products at high prices that only some few can afford.
According to LG, its new Signature line will be presented formally during the CES 2016, but they are moving forward that in a beginning will be integrated by a TV set, a refrigerator, a washing machine and an air purifier, and during 2016 will be announced new devices under its sole signature.
Of course they have not given details, but if they have used to launch a small teaser where we see LG's trademark in their ads, quick shots, approaches, little color and music that matches perfectly with the images.
Remember that we have a date for next January 5, 2016, at the start of CES 2016, where as usual, LG open media day in the already famous consumer electronics fair in Las Vegas, Nevada.