Reality Editor is a new attempt to eliminate the boundary between the physical and the digital, leading to augmented reality to the next level. Some put this trend in a concept known as Blended Reality, but we must be clear is that the MIT intended to use it in another form of the real objects.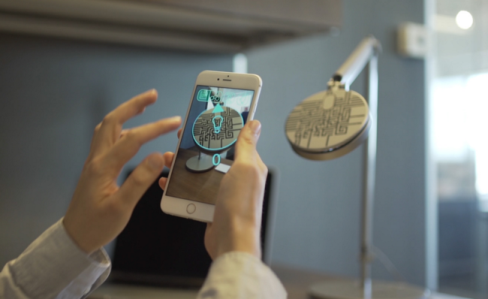 We are faced with a new interface project that comes from the hand of the MIT Fluid Interfaces Group, which connects real objects with alternate functions to perform with them, which we can disclose through the screen of a mobile phone.
We aim with the phone camera on an object prepared for it – have a label – and reveals some invisible functions without augmented reality.
Not only discover us options and links its use from the phone, as the fact turn a connected lamp or down the car windows, it is possible to establish relationships between different objects.
In short, propose us a way of creating relations between objects, and also that we can steal control from the mobile device. As can be seen in the multimedia material, the objects must have a printed code – a kind of QR – on its surface so that the phone recognizes them.
To mention that Reality Editor takes three years in development in the MIT laboratories, and already has its first fruits in the form of iOS application.