For those who thought Facebook to lose time employees in enterprises, now Facebook Workplace will help to improve the internal communication of the companies.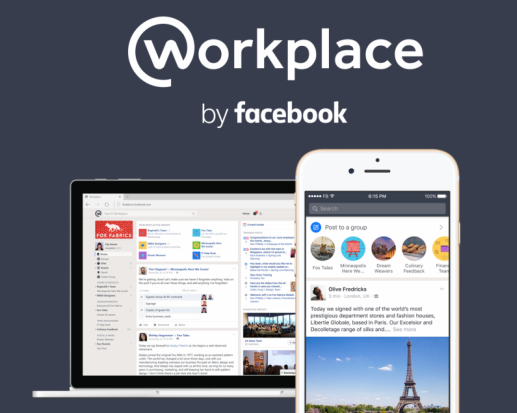 Facebook has built and this offering what would be a powerful platform that promotes the internal communication of companies, a platform that called Workplace and is now available worldwide. The social network takes about two years working on this system and so far has been tested by some 1,000 companies and counting.
In the new Workplace, the companies that implement it can find basic modules of what would be the structure of Facebook that we all know, such as the famous wall of news, reactions from users, live broadcasts (streaming) and also trends. In addition to this provides the ability to share content through groups or chat conversations. But all this at the level of company profiles.
To such modules, it is necessary to add others thought for the companies as such as well as a board with statistical and analytical information. At the time that you create a profile in workplace, you will see a menu where you deploy what would be the "Projects and work teams" of the company, the "Announcements" and "corporate Discussions". All this on a private level and only for internal use of the company.




When talking to a wall news to your employment profile, it refers to a place where gather the shared content by coworkers. You can create and add several work teams as part of the same company profile, which facilitates everything that serious communication between different departments.
Not only can add teams from the same company, but other companies that use Workplace so they can exchange information in a secure manner.
The use of Workplace tool is not something that is very different from managing what we all know as a page or a personal profile on Facebook, but in this case, the platform offers tips to take advantage of each one of the tools and modules with the aim of increase productivity. Facebook WorkPlace enters the play with the aim to compete with similar platforms such as Slack.
Workplace has a cost of $3 dollars per month for 1,000 users. This amount is reduced to about $2 per month if it can exceed 1,000 users reached 10,000.