Microsoft recently released a new video in which gives a tour of the educational capabilities of their virtual reality goggles, better known as "HoloLens".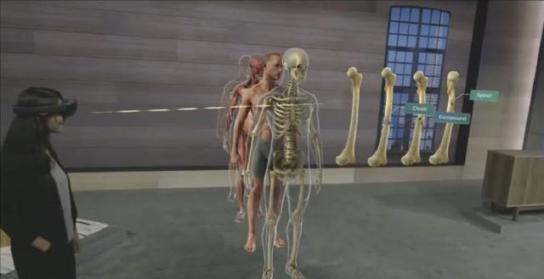 Microsoft wants to show that the HoloLens are not one of those "great but useless artifacts" that always excited the public but are completely forgotten after year and a half, and it has launched a corporate advertising campaign showing working abilities, and education of HoloLens. Following the campaign, Microsoft released a new video this week that shows that the HoloLens be a very useful tool for schools and universities:
The video is part of a partnership between Microsoft and Case Western Reserve University, whose teachers say that "this could change the way in which we teach everything". This university, whose focus seems to be medicine and Anatomy, ensures that the HoloLens may increase the level of trust of their students; since not having to dissect a human cadaver whenever they want to learn the functioning of certain organs and bones, the fear of failure will be reduced.
However, not everything is rosy, as this video also allowed us to observe (0:49 minute) the real and very small field of HoloLens vision. It is certainly a big change (for the worse) compared with the live demonstrations we have seen so far, as these were transmitted from a camera modified to show the user what he saw through the HoloLens, but not limited to the field of vision of this little device.
Hopefully this will improve before it goes on sale the final product (presumably later this year), because believe it or not, this small field of vision could be hit very hard for the HoloLens.