Representatives of the French company headed by General Officer in Spain, Bertrand Isnard, presented in Madrid the 13 new Parrot robots aimed at the mass market segment. The new models fall into three "big family": the Jumping, the Airborne and Hydrofoil. All models are easily piloted by FreeFlight 3 application. The prices of the new robot are available between 99 to 169 euro depending on models.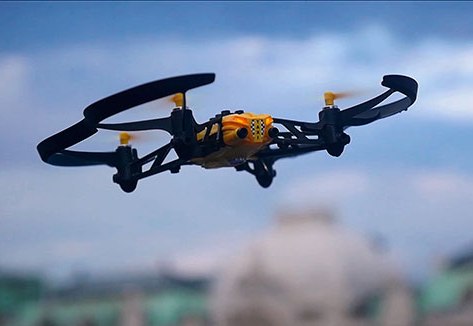 The new Parrot Airborne (the Night and Cargo) can get to move at a speed of 18 km/h and feature technologies to larger drones, among others, a three-axis accelerometer and a gyroscope with three axles also thanks to autopilot can correct at all times the position of the device.
The Parrot Airbone also has a vertical camera ideal for 'selfies' and an ultrasonic sensor that analyzes the flight altitude up to four meters. Autonomy is nine minutes (without bezel) with a load time of 25 minutes.
By land, air and water…
We also had the opportunity to see in operation the new Parrot Hydrofoil, a hybrid model where a mini drone is embedded in an airboat reaching a maximum speed of 5.5 knots in water (10 km/h) with a range of seven minutes.
The presented models, that certainly will follow its predecessor's sales figures, will go on sale at the end of July.