Year and a half after the release of Surface Pro 3 that consolidated the proposal of this manufacturer in the segment of convertible notebooks, its successor arrives. The Surface Pro 4 from Microsoft is already with us, and does so armed to the teeth.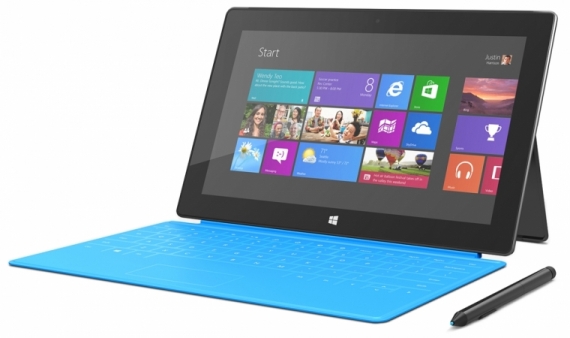 This new convertible tablet comes with improvements in all areas: screen, pencil, processor and, of course, all the versatility offered by Windows 10. The Continuum technology makes more than ever this proposal not only Microsoft could become our laptop, but also an entire desktop PC.
An exceptional PixelSense display
The new Surface Pro 4 passes the 12.3 inch frames-but reducing the overall size allows not re-place a screen resolution of 2,736 x 1,824 pixels (60% more than the Surface Pro 3) and density 267 dpi screen.
The display is protected by Gorilla Glass 4 of only 0.4 mm and comes with PixelSense technology with 1.024 levels of pressure and a battery that is not rechargeable but according to Microsoft holds a whole year of work. The pointer is attached to the sides of the screen by a magnetic system.
The software offers shown in the demo-namely, StaffPad, with which to write music- made clear the capacity of a new pencil and working directly on the screen that a priori is more powerful than ever. The new pencils also come in different colors to suit the tastes of different users.
Hardware improvements at all levels
The design of the new Surface Pro 4 follows the same lines as its predecessors, and reaches, albeit with somewhat lower thickness goes from 9.1 to 8.4 mm. The new convertible tablets come in five different colors: black, red, cyan, blue and dark green. The weight of the models varies between 766 and 786 grams depending on the configuration, without the Type Cover.
Improvements in hardware coming from all fronts. It has Intel processor of Skylake family (from Core m3 to Core i7), up to 16 GB RAM, up to 1TB in SSD, and performance that according to Microsoft is 30% higher than the Microsoft Surface Pro 3 up to 50% higher than a MacBook Air… Although in both cases did not clarify what was comparing concrete models. According to Microsoft, you can get up to 9 hours of battery life on this machine.
Besides the integration of Windows Hello to facial recognition it has a fingerprint sensor that allows us to also verify our identity with this type of biometric support.
The new docking station which is also compatible with Microsoft Surface Pro 3 has four USB 3.0 port, dual DisplayPort with support for 4K screens, and Gigabit Ethernet port.
The new Type Cover also comes with significant improvements: the touchpad is 40% wider – fantastic, and now the layout of the keys is much more similar to that of a conventional notebook. The keys are separated rather than together, and the new design of scissors makes the key travel and work in general with this keyboard by Microsoft especially remarkable. One more thing: it is compatible with the Surface Pro 3.
The front camera is provided that support the Windows Hello technology and integrates a 5MP sensor, while the rear chamber is provided with 8MP sensor and auto-focus. Connectivity is assured through support WiFi 802.11ac 2×2 MIMO and Bluetooth 4.0 LE chip.
It have a USB 3.0 full-size port, one mini DisplayPort, a microSD reader, headphone jack and connectors for the Type Cover and Surface Connect to connect it to the mains and the docking station if acquired this special accessory.
Price and Availability
Microsoft has indicated that it is possible to reserve units of the new Surface Pro 4, and that these will be available from next October 26 at a price that will build on the $899 for the basic model.
In this case we have a Core m3, 128GB SSD and 4GB of RAM and the price goes up from there until you reach the configuration with a Core i7, 512 GB SSD and 16 GB of RAM, and it goes for $2,199. No price has been offered for the model with 1TB SSD.