If something is good at Sony are the cameras and sensors, whenever the company announces one of them, all manufacturers start making plans to add them in their projects. Within the photographic segment, Sony has a wide range of devices for all types of disciplines, uses and users, which sometimes do not receive the same attention as commercial products to the end user, unless it is something spectacular like this case.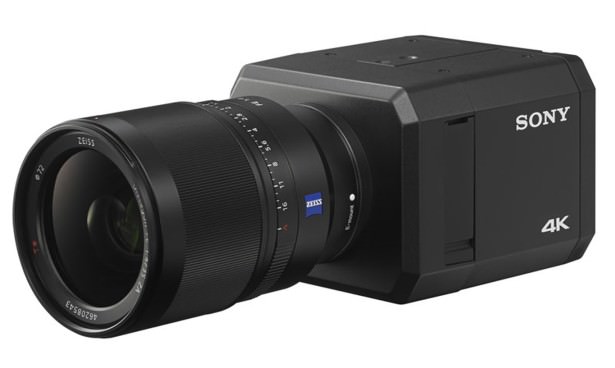 Sony is announced the upcoming release of one of its most powerful cameras that integrate a number of features that will as the best on the market thanks to its specifications, the funny thing is that this is a security camera, i.e., we are facing the debut of the premium range of video surveillance cameras.
The new Sony SNC-VB770 is the first mirrorless security camera with top-end specifications, first it have a Exmor CMOS full-frame sensor (35.6 x 23.8 mm) with 12,2MP, yes, almost the same riding its recently announced camera Alpha 7s II, with which we can record content in 4K format at 30 fps in very low light conditions, reaching up to 0.004 lux.
It is of course compatible with WiFi to become an IP camera and thus able to access the image from any side, including from our smartphone; It has support for LAN connection and can be programmed to send images in JPEG or VGA videos from time to time to our smartphone or computer, either via email or via an app.
All this resolution can also be utilized to select fragments of a scene and display it in a mosaic of four images in VGA, so you can get details in one place. The idea of this camera is to monitor museums, railway bridges, airports, and places that need constant monitoring with a higher degree of detail.
Security Camera Sony SNC-VB770 will be available during the month of August 2016 at a price yet to be defined, but we imagine it will not be cheap, in addition, it should be noted that this price includes only the camera body, objectives are sold separately, but we can use any E-mount, which will give us the possibility of wide-angle, telephoto, and other options that will certainly revolutionize surveillance video.