The investigator in computer security recognized 23 years extensively to help neutralize the massive cyber attack WannaCry, which hit in May hundreds of thousands of computers in more than a hundred countries, has been arrested by the FBI in Las Vegas for participating allegedly in the creation of malicious software that attacked banks.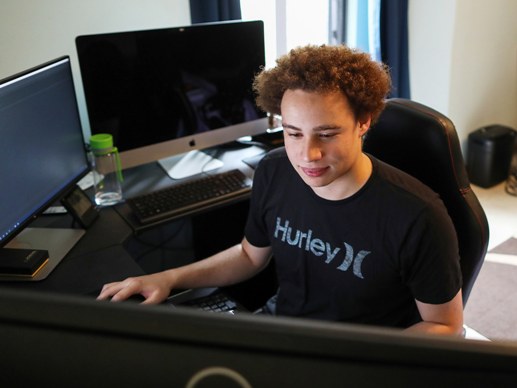 Marcus Hutchins, the British computer scientist who gained the nickname of a hero when he found a way to kill the virus that paralyzed dozens of hospitals, shops, schools and companies around the world, was arrested by FBI officials in Nevada days later that tens of thousands of hackers landed last week in Las Vegas to attend the annual Black Hat and DefCon security conferences.
On Thursday The US Department of Justice issued a complaint to Hutchins, who is accused of having helped to create, distribute and maintain the Kronos banking trojan between 2014 and 2015. According to the newspaper The Guardian, Kronos malware Propagated through e-mail messages with malicious attachments, such as compromised Microsoft documents and hijacked Internet banking passwords to allow its user to steal money with ease.
Hutchins faces six charges of hacking-related crimes, as a result of his alleged involvement with Kronos. "Defendant Marcus Hutchins created Kronos malware", according to the prosecution, filed on behalf of the Eastern District Court of Wisconsin.
On May 12 this year hackers blocked up to 230,000 computers in more than 150 countries, including those of large companies such as Telefonica or the UK healthcare system, but Marcus found a solution to this unprecedented massive attack that only cost him $10.69, price of the domain he bought to redirect virus traffic to a Los Angeles server.
Although he tried to remain anonymous, under his motto in social networks (MalwareTech), his name did not spend a lot of time at the filtering. This "accidental hero", as they began to call him on Friday, was the most wanted man to thank him for his idea, so his identity has already become known.
Hutchins, who works as a digital security researcher at Kryptos Logic, had been working closely with the US authorities, and the FBI, to help them investigate WannaCry. He received a special recognition award at the SC Awards Europe for his exploit against malware in May.