If you are on the lookout for a new phone then it can be tempting to wait until the next release of the expected iPhone 7S and iPhone 8 (10 year anniversary edition). And reasonably so, each year Apple increase the specs of their beloved phone, giving users more power than ever.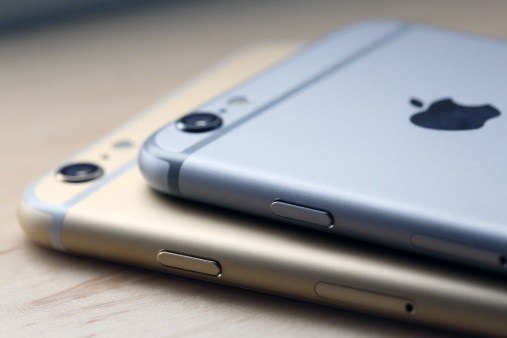 But what if you didn't need all of that power? What if a great phone at a good price will do you just fine?
If you simply must have a new phone right now, then Apple's current iPhone 7 is exactly what you're looking for. Not only is there an already established line of accessories for the device such as music docks and a wide range of cases from the product page, but the specs still hold their own in the current market. Let's take a look at some of the specs, below.
The screen is always the first impression of a phone, so it had better be good. And as you would expect from the iPhone range, the iPhone 7 is no exception. Featuring a stunning LED backlit LCD display (still no move to AMOLED just yet), the iPhone 7 sees a 25 percent increase in brightness over the iPhone 6s while maintaining a resolution of 326 ppi.
Of course, all of that screen real estate needs a powerful chip to drive all of the on-screen graphics. For this task, Apple employs its own A10 chipset humming along at a cool 2.34 gHz, making use of its four cores. When it comes to media, of course, it's all hands on deck for the six-core graphics processor.
If you are looking at the processor specs and noticing that they don't seem as high as their Android competitors, there is a reason why. Because Apple controls the Operating System throughout the entire process, it can make minute but powerful tweaks throughout the entire system to make the most of each GHz. This allows the iPhone to outperform its Android rivals with a lower-specced chip.
Remember when you could buy an entry-level 16-gigabyte iPhone for a relatively decent price? While the entry model is still there, it's slightly more expensive on account of the base model coming with 32-gigabytes of storage. Moving up we see 128 and a whopping 256-gigabytes.
If you're worried this is on account of the Operating System, the storage bump is more attributed to modern apps. Social media apps cache their data to make the app respond quicker when opened, leaving you with a weighed down phone. Of course, as the camera specs increase, so too do the photo file sizes.
And speaking of the camera, the iPhone 7 will let you shoot stunning photos thanks to a 12mp telephoto lens. With the inclusion of two separate lenses, the iPhone 7 can now take portrait style photos which rival those taken by Digital SLR cameras on the market.
Last on the specs list, but certainly not least, it is water resistance. Now, it's important to note that the iPhone 7 is not waterproof. However, it does come with an IP67 rating, meaning it can handle an accidental dunk in the pool, toilet, or kitchen sink while you attempt to stretch the boundaries of multi-tasking.
There you have it – the specs on the hottest iPhone you can currently buy. Although there is a newer model coming this year, the iPhone 7 is a more-than-capable phone which will give you strong performance for a good period.