It is almost certain that without the fever of the collective funding and their platforms, we would not see products like SmartWallet. Accustomed to seeing lately to wallets that are looking for extreme minimalism, finally see one that tends to be useful for a smartphone and vice versa.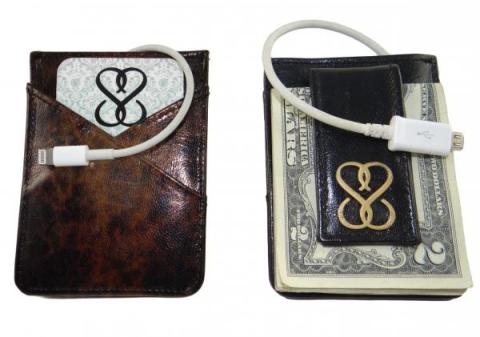 The SmartWallet may seem a traditional wallet on the outside, but inside, besides money, hides a GPS and an internal battery of 1000 mAh that make it very special.
The first element makes it possible to monitor the SmartWallet wherever you are, ideal to locate it if lost. In the case of the battery, it will serve us to recharge the battery of our smartphone when needed.
The battery, which is not excessive capacity, has integrated cables, which can be more or less hidden when we are not using them.
The location system, in addition to storing the position of our wallet, is able to send an alert if we left the coverage area of about 45 meters. And location, if wallet and smartphone are paired, is valid also in the other direction: by pressing a button of the wallet can make the smartphone sound to locate for example at home.
The SmartWallet seeking funding to achieve its goal of $10,000, can collaborate from $75, which is what it costs the limited edition of this wallet connected and always remains safe.