About a month ago, Google decided to release the first version of the Android N Developer Preview, a sort of beta software specially designed for developers, so that they can test their apps. The date chosen was unusually early, and expects more additional versions of Android N (modified thanks to the advice of developers who will go to try) before the final release of version 7.0 in the middle of the third quarter of this year.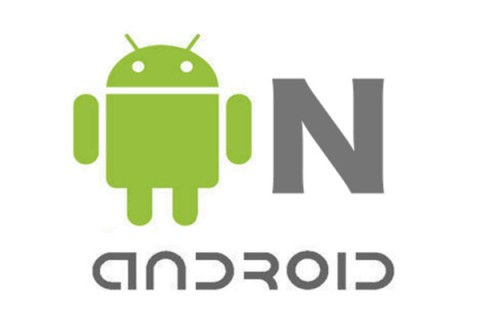 Inevitably, Google also gave to the followers of Android the first glimpse of the aesthetic appearance and developments that brings this new version. What's new in Android N?
Multitasking
Perhaps one of the most awaited by all users, multitasking has marked this new version of Android. Already in the Android M Developer Preview, the previous version, we saw the first signs of what appeared to be an attempt to multitask, but unfortunately this feature was scrapped. However, now with Android N, Google seems determined to meet the demands of users.
Sliding Menu
In Android N, now a pulldown menu from left to right is available for quick and easy access to any option of the Application Settings. Thus, if the user is in the battery section and wants to turn off mobile data, you can access this section without going back, simply sliding and choosing the new destination.
Quick access to the latest application
A comfort above all, not radically changes the operation of the device. Neither more nor less, we are trying to open the last app in which we find ourselves by pressing twice on the multitasking right button.
Smart suggestions in the setting menu
If we open the Settings application, highlighted several options will appear at the top. Essentially, these are suggestions that provide the same system about the configuration that we have selected in our device. That is, if for example we have turned off mobile data, Android warn us about it by providing some information about what can happen if it stay in this way.
Doze mode optimization
If there is another aspect in which Google has placed special emphasis on Android N is better management of the power and performance of the media. Among other things, for battery saving Doze mode was improved significantly. Before Doze went into action once the device had some idle time. Fortunately, now this battery saving mode is activated as soon as the terminal screen turns off.