Among many other things, the storage capacity on mobile devices is reaching incredible levels, rivaling desktop devices, and that is largely because of the guys from Samsung. The evolution of their memoirs reaches a new point with the production of a new module with 256GB.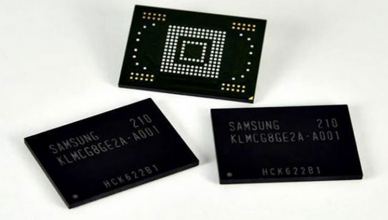 The most normal thing is that a mobile phone has at least 4GB for storing system and the usual things; it is the minimal thing that serves itself. But practically the minimum required on a phone at a decent level was in 16GB, being rather more practical rise up to 32 or 64GB if the models do not allow it. Beyond few phones go, and few manufacturers produce these reports.
If we take a look at the star phone Samsung, the Galaxy S7, it can acquire with a maximum of 64GB. Well, it has prepared a much faster memory of last generation – UFS 2.0 – which is capable of collecting 256GB of information. Now it is a matter of what Koreans want to make a version of these features, but we are not sure if it would be interesting, by price.
There would not be first ones in coming to the barrier on a phone, if it is that they feel like putting it in some of its Galaxy models. That milestone belongs to the people of ASUS, with a special variant of Zenfone 2, known as Deluxe Special Edition.
Curiously last year they made something similar, presented the Galaxy S6, and in a few days they said that they had a UFS 2.0 memory with 256GB, much faster than using the standard eMMC. Now double that capacity. Another interesting point is that the Galaxy S7 is not available with 128GB for now.
With this new UFS 2.0 module of 256GB, Samsung says it is able to achieve read speeds of up to 850MB/s, and write to 260MB/s. They are talking about doubling the performance of a normal SSD, and triple that of a high-speed microSD memory.
Koreans say the chip is smaller than a microSD card, something that did not seem relevant, but which will always give flexibility to the phones designers. Recall that Samsung likes to put the best things to their phones, but also love to sell them to third parties.