Microsoft is one of the key players in the global computer technology segment. The company is known for its supreme inventions and innovations that make computing experience easy for all computer users around the world. Apart from Windows, which is one of the most dominant computer operating systems in the world, another Microsoft product that is used by millions and millions of computer users around the world is Microsoft Office Suite or better known as MS Office.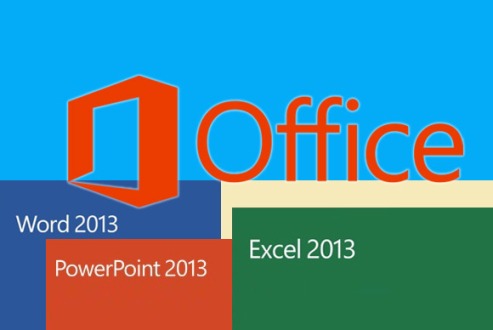 Just like the Windows OS, Microsoft continues to bring new updates in the Office Suite too and the latest update is the advent of MS Office 2013. While this update was first released in 2013, the experts considered it to be only a minor update from the previous edition. In fact some critics even did not find anything special about the new update and believed that it won't make the cut.
However, Microsoft had other plans, not only it became a huge hit but also with the addition of new Microsoft office 2013 plugin it gave the users an amazing office using experience like never before. The new update boasts of several new features and offers great benefits, which are discussed below:
Top 3 benefits of using Microsoft office 2013 for home users
Account Connectivity
One of the highlights of the MS Office 2013 is that it allows you to connect Office suite to your Microsoft Account. This allows you to take advantage of other resources that are connected to that account. For instance, if you have uploaded a photo to your profile, Office 2013 will automatically use it. Additionally, whenever you post a comment on any of the documents, your profile picture will be added to the comment. Account connectivity also helps you to save all your important documents to SkyDrive.
Access to Apps
The new MS Office 2013 supports use of different apps within the Office. There is an app library for the Office 2013, majority of these apps are free while some are paid. One of the loved apps used by many is the sticky note app that allows users to note important text and write reminders without having to use the paper sticky notes.
Spell checker
The spell checker feature of 2013 is excellent, it helps you rectify your spelling mistakes and make your important letter/document error free grammatically. Apart from autocorrecting the words, the spellchecker provides dictionary definition of the word.
Top 3 benefits of MS Office 2013 for business professionals
Templates
This is another very useful feature; you get to see a lot of template without the need for installing any additional Microsoft 2013 plugin. Business person can use any of the available templates for drafting business letter and for other communication.
Outlook weather
Outlook is the most preferred e-mail platform used by business professionals. The new MS Office 2013 displays the weather forecast on the calendar so if you are travelling to a certain place, you would be able to see the weather to city and plan your outdoor activities accordingly.
Online content support
Microsoft Office 2013 lets you insert online content such as images and videos to your document. You can insert content from sources like SkyDrive, Facebook and Bing.