People very often tend to spend least time to learn about terms that pertain web hosting before signing up with a web hosting company, building and starting their website. They are actually lack knowledge about the basics of web hosting. This lack of knowledge may lead to the site you worth most becoming unsuccessful. This is to say that you ruin before running. But, what are the facts that you must understand. You overlook what is very crucial!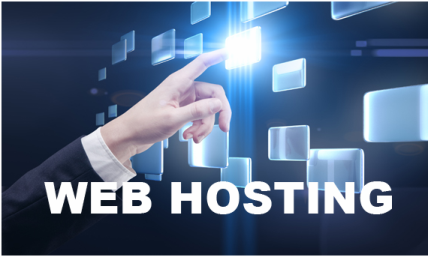 The Disk Space
This is the first thing you should consider when choosing a hosting provider. However, in most cases, website owners cannot estimate space due to lack of understanding. They end up with either too little or too much space. This may become a double-edged sword. Let me clarify a bit more. If you go beyond your limit, then the host could perform recycles or restrict availability. This can cause a serious impact on performance. In contrast, excess space means money spending on unnecessary issues. However, there are many providers who say, "Sky is the Limit", indicating unlimited storage. In this instance, my suggestion would be, make sure you get what you pay for.
Bandwidth
The term bandwidth refers to the volume of data per unit of time the Internet can handle. That is to say, your host limits the amount of data you and your visitors can upload and download. Different hosts have different policy regarding bandwidth or data transfer. How much bandwidth you need depends on what type of content your site will deal with. Database driven sites or static pages won't use too much bandwidth, whereas music or streaming will take up a lot of bandwidth. Therefore, it is extremely important to know how much bandwidth you need.
Domains and Sub-domains
On the web, a domain is the name of the site by which a computer is identified. It is mapped to a numerical IP address on the web. There is a lot of chance that when you have your site running, you may want to have all your sites with the same hosting provider. Some providers may permit you to have unlimited number of domains and sub-domains. This means that you can have unlimited number of domains and sub-domains if you want to.
Cloud Hosting
I am sure that the question popping up your mind is –- "what is cloud hosting". Unlike traditional hosting, cloud hosting stores websites along with files and applications in various web servers that are interconnected. This allows data to be rend from various servers. This means that your resources are stored in various servers and if one server crashes, then another server within the cloud keeps your website up and running.
Types of Hosting
In today's hosting environment, there are several types of web hosting available to host your site. Before choosing a web host company, it is important to understand what kind of service you need, your budget, and what services your web host provider offers. The available hosting options are free, shared, dedicated and collocated hosting.
Free hosting can be a good choice when you want to build a low traffic site such as a personal site. In a free hosting, technical options are limited, connection speed is low and your website can be down frequently. It is not suitable for high traffic or real business.
Shared hosting is a cost effective plan. In the environment, you and other site owners are allowed to share one server. The physical server and the software applications within the server are included in a shared environment. Although it is affordable, it has few dark sides like slower connections.
With dedicated hosting, you have the entire server to yourself. That is to say that your website is hosted on a dedicated server. Because you have the entire server's resources without sharing with others, you will get a faster performance. For that matter, a dedicated hosting is more expensive. Dedicated hosting is best suited for large sites with high traffic.
In collocated hosting, you can purchase your own server and can place it on the premises of a web hosting company. In collocated hosting environment, you have full control of the server. You are allowed to install any applications or scripts you need.