It is part of the strategy that the Chinese producer of technology is implemented around the world in recent years, earning a space in mobile devices for everyday use, but not only low midrange or, where they began, they also want to achieve their own space in the Premium range.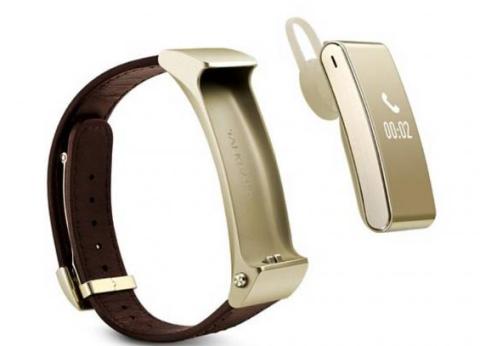 In the case of TalkBand B2, which is not only one device at a time to do physical activity, go directly into the daily lives of users.
An accessory with various finishes, especially in the bracelet, from thermoplastic polyurethane strap, for those who want something more casual, and on the other a premium silver leather strap, gold or black, being compatible to Android and iOS devices.
But in addition to recording physical activity, it can function as a wireless headset Bluetooth 4.1, which makes it very competitive with great sound and volume when receiving a call. Also, the size of the screen also changed, passing to 0.73 inch and uses P-Grind technology, also becoming a touchscreen.
It also has anti-loss functions, display the calling user ID and the ability to capture photos in his cell phone from his B2 device in addition to its traditional sports applications such as pedometer, calorie counting and monitoring of sleep.
In addition, the device is equipped with an advanced six-axis sensor, providing an intelligent detection that can identify and record automatically moves with precision, detect the duration of light sleep and deep sleep, and offer consumers health tips and ways to improve your sleep pattern.
Also has Intelligent detection to understand if the bluetooth headset is the bracelet or not, allowing you to automatically send audio (music/called) to the cell phone or the B2 band.
It is also equipped with a locator to search and locate the user's smartphone, regardless of phone model, through vibration or alerts tone, together with a battery performance allows it to operate approximately up to five days in moderate use.