Nokia had already done it with trousers of the A. Sauvage firm, and if we make a more thorough search, we look at projects that are seeking funding, surely we find more examples.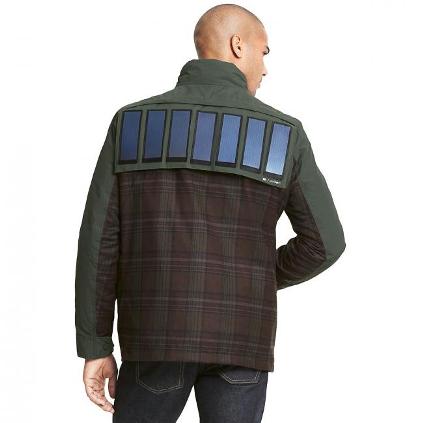 In the present case, it is interesting to see the hands of a designer recognized as Tommy Hilfiger, who chose jacket as a pledge to incorporate a charger gadgets based on solar energy. Available in both female and male version, the idea is the same, integrate a number plate to the back of the designs, which are difficult to disguise and go unnoticed. In case there was any doubt, plates and contrived system are waterproof and flexible.
The loading zone is in the front inner part, where is the battery, which in turn has two USB outputs. We have that full battery, you can charge up to four times a phone with 1.500mAh battery capacity. Specialized company Pvilion is in charge of the charging system.
Its will be sold as a limited edition, with the name of Tommy Hilfiger Solar Powered Jacket, from $600. Fortunately 50% of what it deposit goes to Fresh Air Fund, a nonprofit foundation that helps children of problem areas in the United States.
It is more or less successful implementation of the idea, is a reality worlds such as fashion and technology are being found on the road, do not stop to see partnerships between companies in both positions, and somehow it is necessary to achieve a success of implementation.