Feel that we are flying, that's the task of Birdly VR, a system which is complemented by virtual reality. We speak already few months ago of the work of the artist and inventor Max Rheiner, setting a new stage for use for Oculus Rift.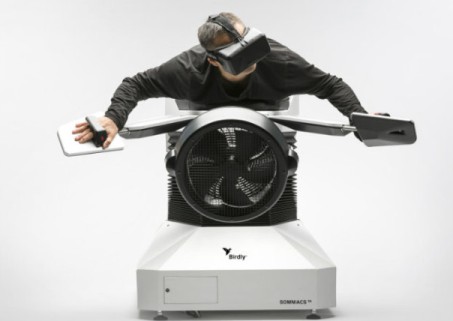 In Birdly VR we stand upside down on a kind of platform with moving parts, which allows us to have a physical control system, and thus compose a complete virtual reality system.
Articulated modules that we stand on the arms make the times of virtual wings, so we must shake, planning, and change direction with them.
Obviously it is necessary that we have a system of virtual reality in the head, which in the initial project was an Oculus Rift, but now you can also use HTC Vive.
To give more reality to the subject, put us up to a fan – change intensity according to our movements – with which we hope we catch cold.