Finally, after five years since it hit the market the first Canon 7D, Canon company chose this in 2014, and more specifically Photokina, to present the renewal. The APS-C model range of Canon SLR awaited within users finally arrived, the Canon 7D Mark II.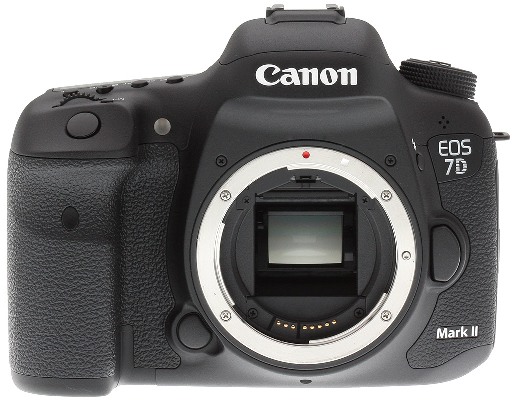 The camera itself does not require much introduction. We face the professional APS-C DSLR (that's how cataloged and not necessarily for lack of a FF sensor does not have to stop being) the full range of brand products. A camera which although broadly it can be holder of continuity, the truth is that the very great renewal of its AF, excellent shooting speed and an excellent new measuring mode make it have some degree of novelty and very suitable for sports and wildlife. All under a new sensor with the same Dual Pixel technology that the Canon 70D.
Canon 7D Mark II: design and ergonomics
When holding the camera for the first time you realize that you're facing a very similar to a body like the 5D Mark III design. Its structure is similar dimensions, and certainly larger than its predecessor, the original 7D. And, although do not have a Full Frame sensor.
How we said, its design is very similar to what we have in the Canon 5D Mark III, and its ergonomics is another very similar too. Outstanding grip with a rough grip and some dials on top equal to all the latest models of the company (dial left with shooting modes and lock them, LED display settings, AF buttons, metering, ISO… and of course the wheel).
Its design is very similar to what we have in the 5D Mark III
If we go to the back we meeting up with very similar to that seen in the 5D Mark III rear; although new, including a joystick to control the AF. There has articulated screen, what makes us denote more professional orientation.
In the sides can find headphone inputs, microphone, cable connector to synchronize flash, trigger, USB and output HDMI. On the other side we have the double memory card slot, something very useful and finally implemented.
Ultimately, we find ourselves with a continuous design (with some novelty), but certainly with great robustness in all sections (push buttons, handle …) own professional camera and a magnesium alloy chassis that make it excellent for good working sessions and a three times more protection against inclement than its predecessor.
Interface, options of the same and autonomy
The truth is that five years have passed since the first model and there is no doubt that issues such as firmware have evolved a lot. The interface could say that is the typical, recognizable and intuitive for all users of Canon. A simple interface in order and which costs little understanding for beginners in this brand.
Therefore, differences latest brand models are scarce except characteristics of each chamber and in this case there is one very important. A section dedicated to AF that some users of a 1D-X will recognize great. Here we can manage everything condescending approach (the same sensitivity, input or output objects on display, number of points to manage or active points by zones, etc…).
Add in interface inclusion in the menu of the new digital compass that is attached to the GPS, which we can calibrate it in a simple way.
Finally, note the lack of WiFi connectivity which is a point perhaps questionable after seeing all the latest models of the brand they were integrated.
Image Quality
An important point for users who have waited for this camera is undoubtedly know if its sensor has improved in performance. Know if the noise has been reduced from ISO 800 and if the dynamic range has been expanded are two major outstanding accounts that could have as a requirement the 20.2 megapixels APS-C CMOS sensor with Dual Pixel technology that offers sensitivity between ISO 100-16000 (no force).
Perhaps many believe that this resolution is low after five years of waiting, but the fact is that it is an acceptable amount when you consider the type of photography that is oriented.
The general answer is clear, yes. This new sensor has improved in noise levels to its predecessor (although this was not difficult after all this time), becoming usable images up to ISO 3200 or 6400 depending on the purpose (as media or display). Though if we evaluate the tests, does not seem to be a great advance when compared with the Canon 70D sensor as to those points.
We are facing a new sensor that does not seem to suffer too much in the shadows and with matrix and core measurements overexpose not seem excessively despite the third point by default. Nevertheless, we must note that we are not facing the best sensor company compared with a 5D Mark III and 1D-X, but we know that its SNR is good to be an APS-C sensor and well resolved color reproduction while raising the sensitivity up to 3200. The control of noise, as we discussed is very good, and although it is true that it remains a small improvement of the implanted in the 70D its dynamic range is still more than acceptable.
We realize that this is an APS-C sensor and comparisons with Full Frame sensors will be the trend among many users, especially if discussed clearly in charge of a body designed for professionals without a doubt. That if it is always good to remember that for better performance in terms of sharpness, dynamic range, noise, color, etc … must use objectives that can take full advantage of each captor.
In short, something captor improved when compared to the competition; although quite acceptable in general.
Video
One of the sections where more hope had many users when it comes to see the camera improvements has been finally too decaffeinated, video. And it is that, unless improved AF thanks to Dual Pixel above and outs of micro, headset and HDMI; video fails to capture 1080p at 60, 50, 30, and 25 fps. That if, recalling the dual processor gets correct while we recorded all the distortions and aberrations of the objectives that we capture on it.
The HDMI output is uncompressed 4:2:2, whereas if we do it without the exit we would record with compression 4:2:0.
No doubt, this Canon 7D Mark II can shoot anything that moves hitting a high percentage of times and in a pattern of very high shot. His AF is the best we can find long in the APS-C SLR market and one of the best within the entire photographic market reaching the height of flagships such as the 1D-X and many CSC.