HP was preparing something different for its next desktop and finally the rumor that a projector integrated into their idea of the future home computer has been confirmed. HP Sprout is an all in one characteristic of the Californian company, but that includes an element until now not been seen for this type of product. It aims to create a virtual touchpad when we combined it with a custom 20-inch and 20 points of contact.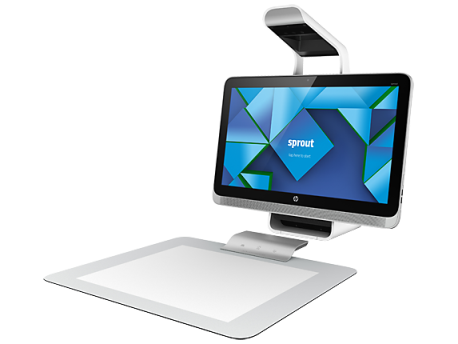 Clear focus for creative
Think of this HP Sprout outside the scope of creative and design does not make sense for now. It is likely that HP will finally give relevance in years into the consumer market if the idea can move ahead and stay, but for now is not a product to the public.
This HP Sprout aims to convince those who now use a digital tablet to create content on a PC. The HP projector system uses an accessory in the form of mat to the projector, which also includes a three-chamber system with Intel® RealSense™ technology. That element is the one that will be picking up everything we do on the mat and digitizing.
The projection also acts as a scanner, and can scan objects in three dimensions that are integrated into the workflow easily. So far HP has equipped its new device of some applications that take advantage of the technology, but that this does not remain a story depends on the developers.
Among the applications available now include the creative, of course, but also some entertainment such as games.
The interior of the HP Sprout is more common. It is an all in one powered by Intel Core i7 processor, 1TB hard drive and 23-inch display with 1080p resolution and touch.
Its output will be very exclusive, and can not be found in all of the distributors of the brand. The price marked to get one is $1,900 and will be available from this month.