According to the latest statistics, the number of people using smartphones is set to reach 4.7 billion in 2017. If you're one of the billions of people who use a smartphone on a daily basis, it's worth taking advantage of its versatility. Many of us simply use our phones to make calls and stay in touch with people. But there's so much more you can do. Here are just some of the ways you can ensure you make the most of your mobile.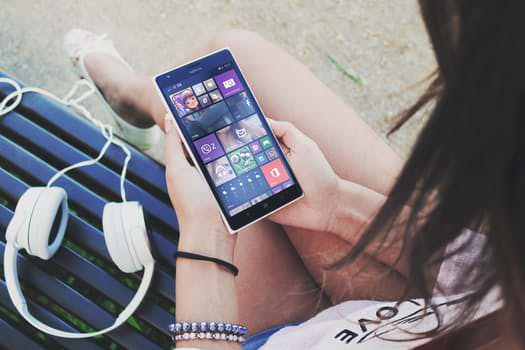 Business and work
Many of us have separate phones for work. The work phone is designed to complete an array of tasks, and enable us to maintain contact with colleagues and clients. Although smartphones are small, you can do an awful lot with them. You can check and send emails, share files and take part in conference calls. You can also use apps, create graphs and charts, and check in with innovative planning software, which enables you to check rotas, sign in and out, and update your progress on joint projects.
Today, many businesses depend on online sales, and maintaining an online presence is essential. In the days before smartphones, you would have to be stationed at a desktop or carry a laptop computer around to enable you to connect with others. Now, you can interact and get involved from almost anywhere. Social media, for example, plays a very important role in the expansion of many businesses. With a phone, you can check your pages and profiles, answer questions and respond to queries, and read feedback. You can also process orders from your website, post blogs, and live chat with clients who may perhaps have questions about your company or the products you sell. In short, your phones renders you accessible at all times.
If you're working, your phone can also act as a valuable resource when it comes to research. At the tip of your fingers, you have access to hundreds of websites that could help to inform and educate you.
Communication and staying in touch
Initially, the mobile phone or cell phone was developed to enable people to stay in touch when they're out and about. A mobile device is much more versatile, as it means you can talk to people despite the fact that you're not sat at home within easy reach of a landline. Now, there are many more channels of communication out there, and it's easier than ever to stay in touch with friends and family. As well as making calls and sending text messages, you can also interact online via social media, make video calls, and send instant messages for free. In addition to enjoying the benefits of staying in touch, the smartphone has also eradicated logistical problems. If you missed a train twenty years ago, you had no way of telling the person meeting you that they'd be stood there waiting for an extra hour. The fact that we all have phones on us makes life a lot easier, and also much safer.
If you only use your call and text functions, it's worth broadening your horizons and checking out some other options, especially if you have relatives or friends in foreign countries. There are all kinds of apps and platforms, which enable you to chat, share photos, and send messages.

Health and wellbeing
You may not automatically associate using a smartphone with improving your health. However, there are lots of different ways your phone can help you to make healthier lifestyle choices. You can access thousands of healthy recipes and order the ingredients you need online. You can access tools designed to check everything from your BMI to your mood. You can assess your sleep quality, keep a food diary, and even book appointments with your doctor or dentist. You can also download a host of apps that are geared up for healthy living. Count calories, track your activity levels or measure how well you're brushing your teeth.
Protecting and customizing your home
When it comes to technology at home, you can do incredible things at the touch of a button on your smartphone. Manufacturers have factored in convenience and the pace of modern life when coming up with innovation. For many of us, time is a luxury, and anything that saves a few minutes here and there is greatly appreciated. Nowadays, you can link all your fancy gadgets and integrated systems with your phone, and this means that you have a portable control pad at your disposal. You don't even have to be at home to carry out many of the functions. If you have everything set up correctly, you can do anything from dimming the lights and putting your favorite playlist on to activating your burglar alarm and warming your bedroom up ready for when you hit the hay. If you choose Frontpoint Security, for example, you can customize your settings using a smartphone or tablet. Connecting your security system and your phone also enables you to watch camera footage while you're out. You'll also receive alerts to your phone if the sensors are triggered.