Technology can help your business stop looking amateurish and start looking professional. You can use technology to help your business look great in all areas of its operation. The better your business looks and feels the more attractive it will be for prospective customers. You can really make a positive impact by using certain technologies when you market and promote your products or services. Here are various ways in which tech can make your business stand out and attract new customers.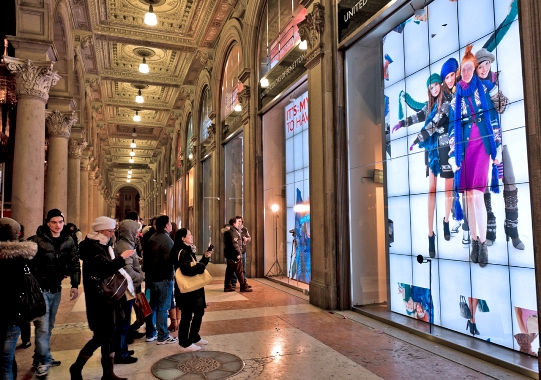 Use InDesign For Quality Paper Based Work
Adobe Indesign allows you to create expert looking flyers, posters, magazines, brochures, etc. If you want to promote your business in the area you live in, which can be especially useful for stores and restaurants, then the technologically advanced software can help you succeed. Quality paper based advertisement will always stand out over hastily made and printed flyers. You can attend some great InDesign training classes too, which can really help you get the most out of the software. It can create some really eye catching posters which allow for piqued customer interest. Remember, these products are a reflection on your businesses, so if they are tardy and badly made people may think the same about the business you're operating.
Develop A Stellar App
The majority of businesses out there these days use apps. If you can create one it will give your business an air of superiority. Some people still regard companies that make apps as some of the best companies around, even though it isn't too hard for any company to create. If you run a store you can allow people to shop through an app. Or, if you own an eatery people can browse your menu and even make reservations. Doing this will take the load off of your website and stop the amount of phone calls coming through whilst you tap a new stream of advertising. If you develop a good app it can really make your business stand out above companies without an app or with not so good apps. That is why it really pay to take time developing the app in the first instance so it doesn't launch with bugs and glitches.
Digital Storefront Advertisement
Pictures and posters have been the staple piece of storefront advertisement for hundreds of years, but why not embrace the digital age and use moving, responsive advertisement. Some companies use motion sensor technology which forces the screen to change or morph as people come close. This type of advertisement whips the crowd up and excites people. Word of mouth will quickly get out and you'll be swamped with customers coming to check out the new attraction. You can find all sorts of digital ads here for inspiration. They will draw people in, and make you stand out compared to bland, drab and unmoving posters. Just be sure you properly plan it and program it, you don't want the embarrassment of a failing digital add such as a blank or black screen greeting people as they walk past.