In today's fast paced, high stakes, and extremely wired world, power-outs and other shutdowns in electricity can spell disaster for the unprepared business. Computer systems store confidential or private client and employee data, and thus need to stay secure no matter what. Industrial systems prevent potentially life-threatening accidents from occurring, so rely on a steady flow of energy. And any retail or service provider knows that a shutdown in power at a flagship location or to an online shopping database can be financially devastating. For these reasons and more, savvy businesses always invest in a reliable UPS battery backup system.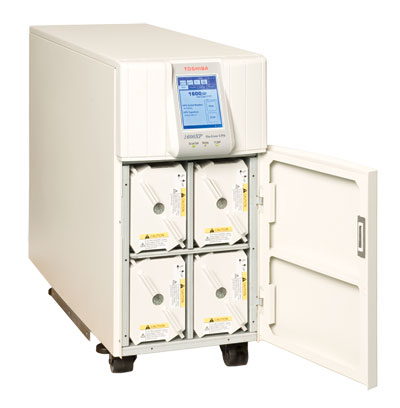 A UPS (or Uninterrupted Power Supply) system kicks into high gear when the main power supply fails, providing an immediate blast of energy to keep computer systems online or shutdown other programs properly. They can protect anything from a large building or network brimming with connected office systems, data or telecom or power centres, hospitals, military installations, and so much more. And they range in size from small models that protect individual computers to enormous networks that keep the power flowing for entire cities.
The best providers now have a variety of UPS models available to serve just about any requirement of small and large businesses. New models won't come to life unless they're really needed, so minor fluctuations in voltage and frequency are ignored. They come with hot-swappable batteries to allow change-overs during blackout conditions and are equipped with automatic bypass to preserve data and protect against damages to hardware. And quality UPS battery backup systems don't require physical manipulation—remote operating provides an extra level of convenience and security for a multitude of functions. New and improved LCD touchscreen options make operations even more user-friendly and straightforward.
The best suppliers are now offering multi-year warranties on individual units and full replacement warranties on batteries, making purchasing a UPS system risk-free and cost effective. Warranty extension and people-minded customer service plans make shopping for the right models a simple and reasonable experience. Options regarding voltage, frequency, input/output, auto-restart, conversion, and more can be mixed and matched to get the type of unit that's perfectly suited to your company, organization, industry, or institution. New units are also lightweight and are programmed for a reduced impact on the environment, making eco-friendly purchases easier than ever.
Single- and three-phase units are now at affordable rates. The decision to upgrade or invest in a contemporary battery backup system should really be a no-brainer.