The appearance of the HTC One M9 was not the only surprise and today has come to light the HTC One M9+, a device which had already leaked data from different sources and as expected is an interesting evolution of the original terminal added that some interesting features.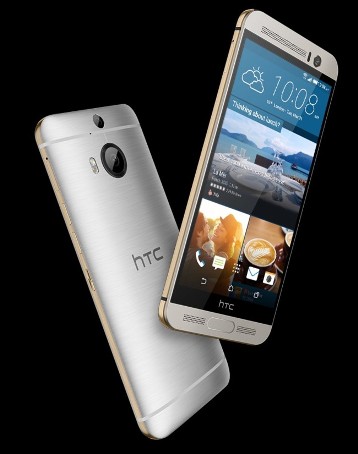 Most notable is probably the integrated processor, Mediatek Helio X10 Octa-Core (formerly known as MT6795) that moves over the commitment by Qualcomm of the original models. This processor comes with frequencies of up to 2.2 GHz and in it we find above all the bet by the multimedia power, in which support for screens with MiraVision technology that operate at frequencies of 120Hz and promises improvements on experience user.
Many developments in almost all areas
Precisely HTC One M9+ display grows up to 5.2 inch and offers a QHD resolution (2,560 x 1,440 pixels), which is also new to a device manufacturer, and so far the focus on Full HD displays was the unwritten rule. It remains to be seen, of course, how this decision impacts battery life.
As with the original model of the device it is governed by Android 5.0 Lollipop with HTC Sense 7 as a software layer above the system. On this processor that will accompany 3 GB RAM and 32 GB storage capacity (with MicroSD slot). The design inherits all lines of its predecessors but integrated into that body something bigger and allows for example the battery grows up to 2,840mAh.
On the back we find the 20MP camera and f/2.2 aperture to a second target located above and that allows extracting depth information to then be able to retouch the photo and add that depth of field in a very controlled way.
It remains to be seen whether this sensor will help improve the quality of a camera, although this is interesting integration of those processors contributing MediaTek 4K recording at 30 fps with compression H.265 and videos in slow motion up to 480 FPS (on iPhone 6/Plus the rate is 240 FPS), of which, though, will have to check its quality.
Another significant change is the presence of a fingerprint sensor that allows you to place your finger in different positions to authenticate. Nothing swipe, which means that HTC is in line with Apple and Samsung in these components that increasingly seem to become useful complements not only the usual user experience, but from the gradual introduction of mobile payment systems.
Price and Availability
The HTC One M9+ will be sold in China currently only – there will be integrated with the mobile payment service AliPay Wallet – but hopefully also runs the company selling it in other countries, especially considering that recording features like video and the fingerprint sensor can be attractions that enhance the perception we have left after analyzing the HTC One M9.
HTC has not given specific dates of availability in China and has not also offered the price at which sold a device that will be offered in three colors (silver gray, dark gray and gold). Definitely a variant of the most remarkable for a device that we hope to see soon on sale outside Chinese borders.