One of the highest talked about topics of technology on Cloud computing. Many a times, it is also known as on-demand computing. This system makes use of the Internet to assist with shared computing resources as well as it is useful when it comes to sharing of documents or records. It covers everything from sharing of photos on marketable services to emailing and hosting the whole computing infrastructure of an international organisation from data centers which are remotely placed.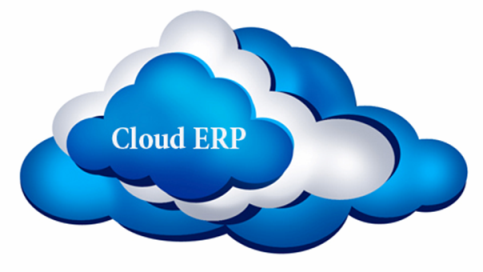 Your Business and Cloud ERP
An erp cloud system tends to be extremely useful for businesses that are medium or small in size because at a very cost effective rate it provides access to a comprehensive and whole lot of functions or applications. One does not have to deal with a humongous operating expenditure for software and hardware. Make sure that you utilize a good and reliable erp cloud software provider to help your company grow quickly, spread out and add a new one soon.
In the present day, every business has become so much dependent on this cloud erp system that it would be practically impossible for you to hunt one which does not use it today. One of the chief reasons is that there is a gamut of cloud systems, which includes cloud based ERP. This system has now become quite much popular amongst businesses of different kinds and it is proving to be quite beneficial.
Cloud software systems have been extremely beneficial for every organisation and if you too wish to incorporate it in your business, then read below to know more about it.
Enhancement of ERP performance
Solutions that are cloud based would only require a consistent Internet connection, which so many small businesses have. The list of resources required for hosting the solution will be taken by the provider. This means almost every system will work conveniently for most of the in-house offerings irrespective of the systems that which the company is utilising.
Operating expenses get reduced
For in-house ERP solution one would require proper hardware together with highly proficient workers who would know how to install, operate and maintain it. On the other hand, it would not be possible for a small-scale business to manage the whole expenses. To add to this, one will need to buy ERP solution and its related license, which would have its own set of costs involved.
Nevertheless when you opt for cloud-based ERP solution, all that you will need to pay for is the monthly fee that is flat rate. This would eventually mean that the total cost of implementation would stoop down. Apart from this, there are several providers who will take care of the management work as well as do with the installation and maintenance part too. Hence, this way your operating expenses would be reduced and if it gets properly implemented, the overall cost will get quite much decreased. This way, again a company would be benefited and expenses will stay under control.
Increased security
If you want to keep your data in a secure and safe way from all kinds of external sources, there are several cloud ERP solutions which provide high-end security measures. They ensure that all your data is kept safe and secure and it moves securely from your system to the host server, even when it is at rest.