How many times have you come to a restaurant and desperately looking for an outlet to charge your phone or tablet? Are you one of those who will not stop looking at your phone while charging in a public place for fear of not seeing it again?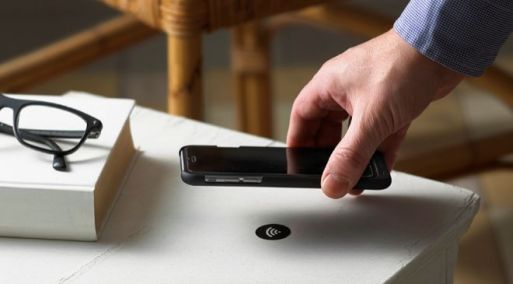 This company specialized in wireless charging presents new chargers for furniture, as the Minibatt Fi80.
It is designed to be installed in visible or invisible furniture, thus giving the furniture itself the role of charger. With just leave your smartphone or tablet in the wireless point of the cabinet, the user can charge their device without cables or plugs.
Also, this wireless charger is waterproof.
MiniBatt Fi80 can be placed in a visible manner with basic tools, drilling the surface of furniture or using a hole already existing in a table passes-cables. Its installation requires only a 80 mm hole in diameter that is hidden with a trim cover incorporating the product itself.
Also it is possible to install of invisible form in new furniture, which installation can be done straight in factory or in any type of already existing furniture.
Also, Minibatt has created a free application, minibatt APP, for establishments with this service can register and so the user can choose the nearest wireless charging service restaurant.
MiniBatt Fi80 already being marketed and used in many public spaces such as hotels, airports, waiting rooms, bars, restaurants or libraries, among others, but can also be placed in private spaces such as bedrooms, offices or classrooms.