NVidia Titan X hit the market for $999, positioning itself as a very high-end graphics card ready to compete against AMD R9 295X2 and the previous Titan Black from NVidia own. Maintain the solution of a single GPU – for the dual Hawaii GPU of AMD 295X2 – but with evolution in between: yes, the new GM200 core with Maxwell architecture.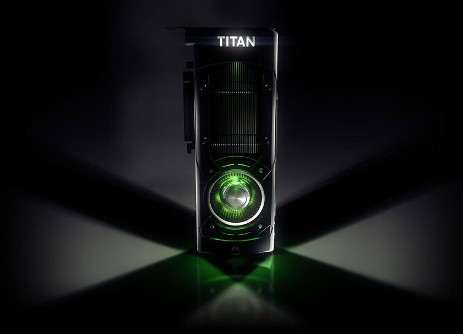 8 million dollars of transistors
It confirms the use of 8,000 million transistors on the GM200, surpassing the 7.080 billion of the GK110 of the previous generation. The total numbers of CUDA processors are finally stood at 3,072 processors, becoming the NVidia graphics card that has more of them in history. It is clearly intended for mass processing of information, something about what NVidia highlighted some numbers relating to the tremendous growth of data and the need for the hardware needed to be able to process them all. That's where its place has the new Titan X.
The GPU GM200 is its new masterpiece. A step above the GM206 and GM204 of the GTX 960, 970 and 980 and built in 28 nanometers. Curiously occupies an area of 551 square millimeters (about a square of 2.5×2.5 inch) and is able to give 7 TFLOPS in single precision and 0.2 TFLOPS in double precision. This helps, in part, the 12GB GDDR5-384b memory, an exorbitant amount for a core card.
And the end is a GeForce
It was surprising to see that the new NVidia GTX Titan X still belongs to the GeForce family, while the manufacturer has continued to provide data on the computing market, big data, and on the growth of the information that is at our disposal. It is a graphical 'domestic' professional profile.
Traditionally this model would go to the Quadro family, but whatever the reason, the reality is that it is within the GeForce. Is it a graphics card to play? Definitely yes and render exceptionally well; if not the best among the best. However, its price and some of its specifications (RAM, number of CUDA processors) is the emerging toward something more professional. An intermediate step between home and work.