This was a project which born in Kickstarter and which aimed to recover the design and sensations of the legendary ZX Spectrum keyboard. The development, called "The recreated Sinclair ZX Spectrum" will soon be available to tempt us. Especially to those eighties we live that magical time of the 8-bit.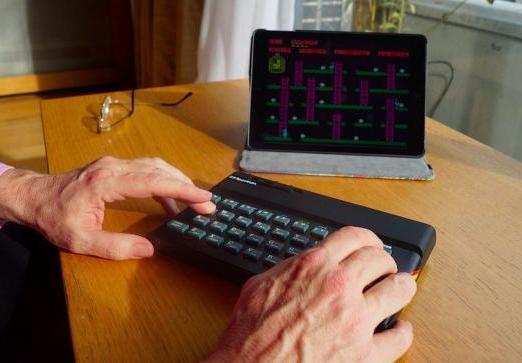 The final design has a few small differences with respect to the proposal that had submitted their creators in the original project, and additional decoration has been removed to provide an outward appearance that is virtually identical to that of this keyboard now resurrected.
Not only for Emulation
In fact, the makers of this product have focused not only nostalgic who want to use the keyboard for regular interaction with their computers, tablets and even smartphones – that is a Bluetooth device – but also to improve the experience of ZX Spectrum emulation.
The device will go on sale with a client for Android and iOS that lets control various options, but will also including several ZX Spectrum games (included 10 will be free, each additional game will cost approximately one euro) can be enjoyed thanks to the aforementioned emulation.
There are similar projects as Vega, in which participates the original creator of this microcomputer, Sir Clive Sinclair, and do not imitate the original design and focus on emulating games. In fact it will include a pack of 1,000 preloaded games for those who lived those days to recover at least part of that experience.