With 4GB RAM and a 500 GB hard drive, the HP 255 G2 15.6″ Notebook is the fast, flexible laptop for gamers, students and families who want to browse the Internet, watch videos and communicate with friends and family. This computer has a powerful AMD E2-3800 Dual Core processor and comes jam-packed full of features. Here's a review of the HP 255 notebook.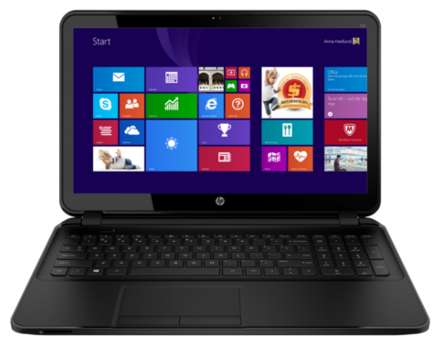 PRODUCT SPECS
The HP 255 is a laptop that's been designed with the user in mind. Although the 4 GB RAM is on the lower end when compared with other HP models, it's capable of performing well if you're going to use the computer for general Internet browsing and word processing. It also comes with 500 GB of hard drive space, which is plenty of storage if you want to keep files and videos on your system.
Although you'll find computers with higher specifications on the market, the HP 255 combines practicality and style, providing you with a basic laptop that does everything you need it to. Other features include an optical drive, Ethernet port, three different USB ports, an SD card slot, HDMI display output and VGA display output. There's a webcam, too, allowing you to converse with friends and colleagues online.
FEATURES
The laptop comes with a contemporary design that looks great, and powers up quickly. It relies on the Windows 8 Operating System, which you can upgrade to Windows 10, and connects to the Internet quickly so you can talk with friends and family, You'll find everything you need to play games and watch videos on Windows 10, including the opportunity to install apps on your system for easy access. You can also check your emails and listen to music direct from your desktop without having to open up your web browser.
PRODUCT BENEFITS
This is a great laptop for a young family who want a system that won't overwhelm them but comes with all the features they need. The system is lightweight and is easy to transport and store away when it's not being used, too. The battery life is also long-lasting for a laptop in this price range, providing you with more than three hours worth of life before it requires a recharge.
Summary
The HP 255 comes with a clear screen (15 inches) that enhances movies and games and an easy-to-use keyboard. Although other laptops might have a longer battery life, bigger screen and higher RAM, the HP 255 is a basic laptop that comes with loads of features.
Buying a brand new laptop can be expensive. It is always best to shop around and find the best deal possible. You could also check out some second hand sites which offer used and refurbished products including second hand laptops.