It is time to think and the possible specifications we find in this new Samsung Galaxy S6 that everything points to arrive on March 2 this year, the second day of MWC Barcelona.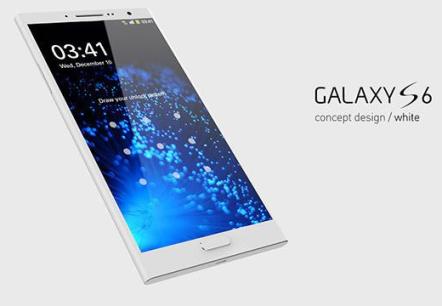 It is very similar to those that had leaked earlier and given the proximity of release, should not vary too much. As with recent releases, almost just design and aspects of the software are as real unknowns before meeting officially to the terminal.
Samsung Galaxy S6, upping the ante in all specifications
The possible absence of Qualcomm processor in the future Galaxy S6 is due to a heating problem Snapdragon 810. Although LG, who already mounted, it has not detected the problem, the change in chip to its exclusive Exynos could be one of the novelties of the specifications of the Samsung Galaxy S6.
That processor, 64-bit architecture under 14 nm, would be accompanied by at least 3GB RAM, being provided with models of 32, 64 and 128 GB. These capabilities growing might indicate that Samsung Galaxy S6 will not have possibility of extending internal capacity with microSD cards, which leads to another awaited novelty: one-piece body constructed of metal and glass, with protective Gorilla Glass 4. The fact is that the change of materials could mean that the Galaxy S6 lose water resistance that premiered in the range S5 last year.
The connectivity include NFC, LTE and wireless charging, battery – 2550 mAh and quick charging mode to achieve, in 10 minutes of charging, four hours of use of the terminal.
As for the screen, it would be 5.1 inch SuperAMOLED QuadHD panel would leave a density of more than 570 dpi. In the source claim that both maximum brightness for improved visibility outdoors as the minimum would be more than adequate.
The cameras will raise resolution. The main opt for a sensor with a resolution of 20 megapixels, including OIS. The secondary, with a resolution of 5 megapixels, have a leading role thanks to its f1.8 lens and the possibility of HDR preview.