Some time ago we saw how Microsoft is working in bringing translations at the moment via videoconference. It was a matter of time that the demo was over integrating its messaging services and a few moments ago the Redmond have made it official: its name is Skype Translator and we can start using it from today.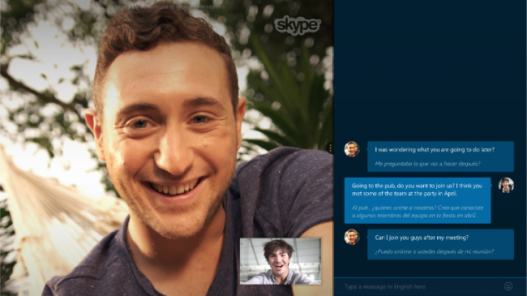 This new mode allows you to translate text messages and voice to time to facilitate communication between people with different languages. Currently this service only works with English and Spanish in audio and more than forty languages in text. If you signed up to the program launched by Skype to try it, because you can download the application and install it. The only requirement is to have Windows 8.1 operating system.
Videoconferences translated at the moment
Microsoft's goal is to approach the world of education and the best proof is the evidence been conducted with students from the United States and Mexico with several video in class to connect both classroom and allow the translator conversations occurs with fluency.
If one day you did not sign up Skype Translator, you can still do so at the following website. In any case, the requirement is still necessary to have Windows 8.1. Currently not work in other desktop and mobile platforms. There is no release date for the public or not it has detailed will come when support for more languages.