Sony Mobile Communications renews SmartBand, their smart bracelet, which hit the market in September under the name of SmartBand 2 and a price of about 120 euros. The new band, also with silicone strap and compatible with any Android-based (version 4.4, known as KitKat) and iOS (8.2) device incorporates a significant improvement over its predecessor: can now monitor your heartbeat so that the user with more accurate reporting on health and stress levels.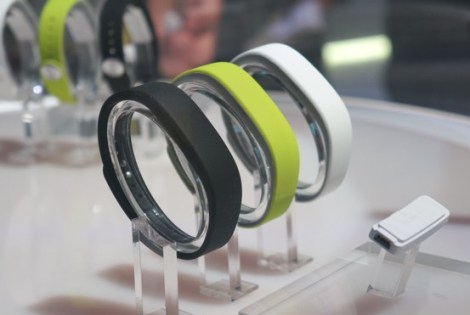 SmartBand 2, says Kaz Tajima, senior Vice President of the UX Creative Design and Planning division at Sony Mobile Communications, users can obtain data from more value on his physical condition, athletic performance, etc, information that can be parsed in app that Sony has for this purpose, so-called Lifelog, which allows the user to view their progress in the activities related to the physical form, make comparisons, etc. "This not only represents a powerful vision of how consumers can learn more about themselves, but that allows us to explore exciting new opportunities with other development partners", moves the steering.
Characteristics
Actually the new bracelet, although improved version offers the same features as many options already on the market from so-called wearables are booming. The accelerometer and sensors for measuring the heart rate of SmartBand 2 work together to monitor the pulse of the user so that it can analyze how it is throughout the day in various activities that are performing, detecting even high levels of stress in all kinds of activities.
The gadget automatically records these data when the user is walking, running and even sleeping, it also detects the latter and, in fact, makes an intelligent alarm sound to wake you up when you consider that it is the best time, depending on your sleep cycle.
In addition, the bracelet, which is waterproof, warns its owner with notifications (through a small vibration or light) for calls, messages, etc. received on the phone. Also from this device you can control the music of smartphone or tablet. Its battery, say from the company, lasting up to two days.
Although in principle its will reach the market in black and white, since Sony ensure that to be launched bracelet later in two other colors, pink and blue. The question now is how that will work in the market and if you will be able to compete successfully against other players of weight with similar proposals as Polar and above all Fitbit, a company that is already worth 9,000 million dollars in the market and clearly leads the market for wearables (with over 34% market share) according to data from IDC. Not surprisingly, it managed to sell about 3.9 million units during the first quarter of the year, 129.4% more than last year.